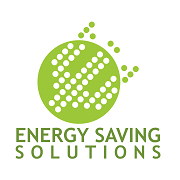 MIami, FL (PRWEB) April 23, 2014
Energy Saving Solutions USA ("ESS" or the "Company"), the creators of the LED with a lifetime guarantee™, yesterday celebrated the achievement of $2.2 billion in energy costs savings in 2013 from efficient LED lighting; consequently eliminating 404.5 million tons of carbon emissions from polluting our planet. The Company's Forever LED Lights are the only LED lights on the market with a lifetime guarantee, exclusively administered by McCusker & Company and backed by Service USA, world class warranty and service providers out of Dallas, Texas.
Eco-friendly LED lights, like the Company's Forever LED Lights, are known to be lowest hanging fruit in the energy saving / sustainability universe. They cut back on carbon emission and are significantly more efficient than traditional lighting. Energy Saving Solutions experts predict that ten years from now, as the LED industry continues to expand exponentially, LED lighting will save 5 trillion tons of carbon emissions from harming our environment and $28 billion in energy costs annually.
Peter Stein of Energy Saving Solutions commented, "Switching to LED lights can save companies anywhere from 50-90% off the lighting portion of their electric bill and reduce their exposure to harmful substances found in traditional lighting such as mercury. Moreover, companies would be helping reduce their carbon footprint. According to the DOE, if the U.S. converted all lights to LED over the next 20 years, we could save $250 billion in energy costs, cut consumption of electricity by almost 50%, and avoid 1,800 million metric tons of carbon emissions polluting the environment."
He added, "Our team here at Energy Saving Solutions remains committed to cutting energy costs, reducing electricity consumption, and limiting the damage done to our environment via sustainable lighting solutions like our Forever LED Lights. As an added incentive, we exclusively offer businesses the Forever Green Savings Program, which enables businesses of all sizes to reduce their wasteful spending on lighting with ZERO UP-FRONT COSTS. Every day is Earth Day for Energy Saving Solutions, and we encourage other businesses to think and do the same."
Energy Saving Solutions is always looking for motivated, energy conscious individuals to join their quest in reducing dangerous carbon emissions and saving energy. To learn more, contact CEO Peter Stein at 305-735-2878 x 6000 or Peter (at) EnergySavingIndustry (dot) com.
About Energy Saving Solutions:
Energy Saving Solutions USA – the creators of the LED with a lifetime guarantee ™ – provides businesses, government agencies, schools and non-profit organizations energy-efficient LED and induction lighting technology that is designed to save money and help reduce the environmental impact by reducing carbon emissions. The Miami, Fla.-based company also offers organizations the Forever Green Savings Program ™ which allows for a conversion to LEDs with no up-front costs; payments are based on a portion of their electrical savings. More information can be found at http://www.EnergySavingIndustry.com.