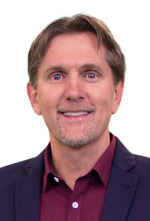 We will continue to demonstrate Cherwell Software's strong commitment to the mobile platform.
Colorado Springs, Colo. (PRWEB) April 24, 2014
Cherwell Software announces the availability of Cherwell Mobile™ for Android™, the newest Cherwell Mobile application for its leading IT service management (ITSM) product suite, Cherwell Service Management® (CSM). Cherwell Mobile is a comprehensive mobile solutions family with multiple mobile applications: a mobile browser, the iCherwell native iOS® application and the new high-performance native application for Android. Cherwell Mobile offers convenient mobile access to key ITSM data, dashboards and business intelligence for nearly all popular smartphones and business tablets.
"Cherwell Mobile leverages our simple yet powerful cloud solution and offers the best licensing model in the business," said Vance Brown, CEO of Cherwell Software. "The launch of Cherwell Mobile and the availability of our new Android app demonstrate Cherwell Software's strong commitment to mobile solutions. And with our unique and simple licensing model, customers can provide dashboards and built-in business intelligence to everyone in the organization without consuming a license."
"Cherwell's comprehensive portfolio of mobile solutions, including its new Android app, aligns IT services with business imperatives by facilitating real-time access to both IT and business intelligence, knowledge and dashboards across a wide variety of device types," said Robert Young, research manager, client device and IT Service Management, IDC. "What's more, the new Android app leverages unique device features such as gesture recognition, barcode scanning, location awareness, camera integration etc., enabling a collaborative and interactive service experience that aims to increase productivity for IT staff and business users alike."
According to a 2013 Sophos Labs survey, the average person worldwide now carries 2.9 mobile devices. Business professionals in all industry sectors — especially IT service management professionals and their customers — rely increasingly on mobile devices for business purposes, and mobile device revenue growth continues at a steady rate. According to Gartner, 2013 worldwide smartphone sales increased 45.8% over 2012, while IDC reports that worldwide tablet revenue will increase by 22% in 2014. Google's Android operating system is projected to grow to claim 45% of all new devices sold in 2014, up from 38% in 2013.
"Our customers love Cherwell's mobile capabilities — and this new Android app takes everything to a new level. Impressive Android features make this app a fantastic addition," said Mike Fuson, vice president at Excalibur Data Systems, an authorized Cherwell Solutions Partner. "Access to mobile dashboards, searches and data drilldowns allows customers to manage from anywhere — whether by bus, train or in the hallway between meetings. Location awareness, photo and barcode functionality create an instant tool for mobile technicians to determine their next stop. Advanced vocal search and gesture recognition further Cherwell's already wide array of capabilities."
Cherwell Mobile's new Android app offers mobile dashboards and built-in business intelligence, map view and location awareness, user-configurable mobile alerts, OnDemand Reporting™, quick search, camera-oriented features and barcode scanning. For the first time in the service management industry, the native Android application delivers unique consumerization features such as gesture recognition (which allows the app to instantly interpret touch gestures and other common user gestures); enhanced voice search, and pinboards, which allow customers to create their own pinboards and pin tasks, search results, or other items of interest. Cherwell Mobile also provides advanced integration and high performance, taking advantage of all features of the latest Android market devices.
"Cherwell Mobile for Android is the latest piece in our strategy of providing the best possible client for each platform," said Arlen Feldman, chief technology officer of Cherwell Software. "The Android application is particularly exciting because of its rich tablet/phone functionality, innovative gesture recognition and features that take advantage of the device. The initial response from partners and customers has been very positive."
"We're glad to see the availability of Cherwell Mobile for Android," said Giovanni Fracasso, CEO of InfoADV, a leading Cherwell Solutions Partner in Italy. "We have fully tested Cherwell Mobile for Android and we are presently using its powerful features during our demo. Benefits include the convenience of taking photos on a mobile device and having them appear in few seconds on a desktop. In a recent demo, we attached a picture to a change record and the customer was really impressed to see it immediately available on the desktop. The mobile dashboards with drill-down features are really fast, easily visible and easy to use."
The new Cherwell Mobile for Android is available immediately for free download on the Google Play Store at https://play.google.com/store/apps and requires Android operating system 4.2 (Jelly Bean) or later and Cherwell Service Management 4.60b or later. Cherwell Mobile for Android is available in English, French, German, Spanish and Brazilian Portuguese.
iCherwell, Cherwell's native app for iOS, is available immediately for free download on the Apple AppStore at http://store.apple.com and requires iOS 4.3 or later and Cherwell Service Management 3.4 or later. iCherwell is available in English, French, German and Brazilian Portuguese, and Spanish will be available in July.
Download the Cherwell Mobile Apps information sheet at http://www.cherwell.com/product/native-apps-mobile-browser.
About Cherwell Software
Cherwell Software builds Cherwell Service Management® (CSM)—the award-winning IT Service Management (ITSM) software—as well as extraordinary customer relationships. Recognized by Forrester® and other leading industry analysts, CSM is an affordable, easy-to-use, and flexible ITSM platform you'll never outgrow. Founded by some of the industry's most notable leaders, Cherwell Software began with simple goals: to make help desk software we'd want to use and to do business honestly, putting customers first. Cherwell is one of the fastest growing IT service management software providers with corporate headquarters in Colorado Springs, CO, USA; EMEA headquarters in Royal Wootton Bassett, UK; and a global network of expert partners.