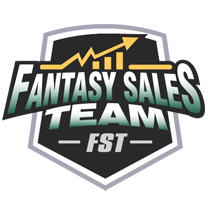 The fact that FST is flexible and customizable to fit any sales environment, can monitor dozens of performance metrics without operational hassle, and rewards competitive as well as team based selling appears to be a game changer. -Jim Brodo, Richardson
Austin, TX (PRWEB) April 24, 2014
FantasySalesTeam, which helps companies of all sizes run more engaging and higher performing sales contests, has just gone live with Version 2.0 of its sales gamification software. This comes just two weeks after the company announced it had closed on seed financing, funded by ATX Seed Ventures, the Central Texas Angel Network, Marvel Venture Partners, and select individual investors.
FantasySalesTeam has developed a powerful online platform which allows sales managers to drive increased activity and results through team based competition; all modeled on fantasy sports. FantasySalesTeam launched in June 2013, has 50+ customers and according to CEO Adam Hollander, is "growing like wildfire."
The new release incorporates a number of exciting changes from its predecessor:

Completely reimagined user interface
Faster game creation process allows for setup and launch in a matter of minutes
New sport templates now include football, baseball, soccer, basketball and racing
Improved 'smack talk' boards encourage player engagement
Redesigned player profiles allow reps to earn trophies and showcase their stats
"The most rewarding part of starting this company has been the customer feedback. Sales managers and reps tell us all the time that this is the most fun sales contest they've ever run," said CEO Hollander. "Most importantly, they're seeing measurable increases in sales activity, engagement and results."
Rick Hanson, VP Global Sales and Field Operations, Hewlett-Packard (HP) said "I've been an executive in sales for over twenty years and it's rare that you run across a technology like FantasySalesTeam that can have such an impact in a limited amount of time." HP has run several FantasySalesTeam games which are fully integrated with their CRM, Salesforce.com.
The term 'gamification' has really taken hold over the last several years. However, FantasySalesTeam's goal has never been to simply 'gamify' sales. It has always been to create a new breed of sales contest; one that solves the problems that cause traditional incentive programs to underperform. The company has published a video showcasing the top three reasons sales contests fail at http://www.fantasysalesteam.com/video.