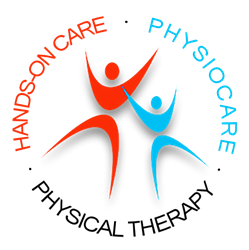 Physical therapy is a mainstay of treatment of orthopedic problems. - Dr. Schwartz
Astoria, New York (PRWEB) April 25, 2014
After a long, cold winter, many people suffering from knee arthritis are looking for ways to alleviate pain. In response to this need, Hands-On Physical Therapy of New York dedicated their latest bi-monthly "Help You Help Yourself" Wine and Cheese event to the subject of Conquering Your Knee Arthritis.
This educational event, held at their state-of-the-art Astoria location, was led by Dr. Aylin Mahmut, clinical director of Hands-On Physical Therapy. The featured guest speaker was well-known orthopedic surgeon, Dr. Evan Schwartz, MD.
Dr. Evan Schwartz is a prominent orthopedic surgeon practicing in the New York Metropolitan area, specializing in shoulder, hip and knee reconstruction. He treats athletes and non-athletes from children and teens to adults and seniors. Dr. Schwartz received his medical degree from SUNY Buffalo School of Medicine and Biomedical Sciences, and has been in practice for over 25 years.
Dr. Schwartz spoke with attendees about the nature of arthritis associated knee pain and offered advice on alleviating this nagging discomfort. Dr. Schwartz explained that physical therapy is one of the main modalities he uses in treatment. While he is an orthopedic surgeon, he only operates on one out of every 20 patients.
In a recent interview, Dr. Schwartz stated, "Physical therapy is a mainstay of treatment of orthopedic problems," adding, "My patients have been very happy with Hands-On Therapy."
To close the event, clinical director, Dr. Aylin Mahmut explained specifically how physical therapy related to alleviating the pain of knee arthritis.
At the conclusion of this "Help You Help Yourself" event all attendees were presented with a Free Consultation Card for physical therapy services so they will have the opportunity to discuss one-on-one any physical situation that has been bothering them.
Hands-On Physical Therapy has four offices in New York City: Astoria (Queens); Bay Ridge (Brooklyn) and two in Manhattan. To learn more about Hands-On Physical Therapy of New York, please visit http://HandsonPT.org or call (888) 626-2699
###