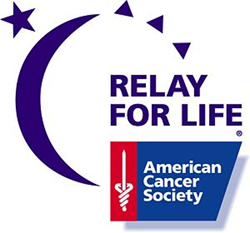 East Hartford, CT (PRWEB) April 24, 2014
Travel Insured International, a leading travel insurance company located in East Hartford, CT, is proud to be sponsoring the Relay for Life 5K. Travel Insured's first 5K road race is the natural progression to the Glastonbury Relay for Life event. New this year, they are introducing a 5K road race on the next morning. The road race will be chip timed and awards will be given to the top three male and female finishers overall and the top three male and female finishers in different age groups.
The race was created in keeping with the spirit of Dr. Gordy Klatt, who in May of 1985 walked and ran for 24 hours around a track in Tacoma, Washington, raising $27,000 for the American Cancer Society. While the American Cancer Society is making progress toward a world without cancer, only with your dedication and fundraising efforts can we finish the fight against the disease.
With your help, we aren't just fighting one type of cancer – we're fighting for every birthday threatened by every cancer in every community. Each person who shares the Relay For Life experience can take pride in knowing that they are working to create a world where this disease will no longer threaten our loved ones or rob anyone of another birthday.
Travel Insured International will reward the overall male and female winners with two $500 donations to Relay For Life in the winners' names.
The race will be held at the Riverfront Community Center, 300 Welles Street, Glastonbury, CT, on Saturday, May 17th, 2014. Start time is 9 AM. Registration from 7:30 AM.
Sign up for Travel Insured Relay For Life here.
100% of proceeds benefit the American Cancer Society.
Learn more about the Relay For Life of Glastonbury
About Travel Insured:
Travel Insured International was founded in 1994, when Peter Gehris acquired the travel protection division of the Travelers Insurance Group. Pete envisioned a company that focuses exclusively on travel insurance and provides the most useful types of coverage and the most specialized level of service to insured travelers. Based in East Hartford, Connecticut, but moving to Glastonbury in the summer of 2014, Travel Insured has continued to build upon our original mission and is proud to work with 1,500 partner travel agencies. Travel Insured today remains family-owned and steadfast in our commitment to providing dependable coverage, great value, and end-to-end satisfaction in our customers' travel insurance experience.