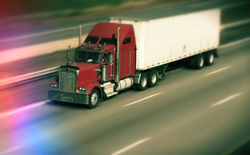 San Jose, CA (PRWEB) April 24, 2014
Many movers in the Bay Area have outdated services and technologies, and so England Van Lines has decided to open new offices in the region.
Shane Kilmer has overseen new openings for England Van Lines for three years, but has a decade of industry-related experience beyond that. "This is going to bring our company a lot of new business. We've had our eye on competition among movers in the Bay Area for quite a while now, and we've come to the conclusion that we can deliver better service to those who need it the most, and for a better price."
Recently, England Van Lines has produced a new line of rigs over 50 feet that are capable of moving cross country with fuel efficiency that few can hope to rival. Even so, the company is continually funneling resources into research to make them even better. Kilmer says, "Right now, our rigs are at the head of the pack in terms of technological advancement. But we realize that even a slight misstep can mean the difference between being on top of the competition and falling behind. We have no intention of making any mistakes while we have the advantage of momentum. Look for us in the news, as we have events planned."
Kilmer provided valuable insight into company methods. He suggests that new offices being built will have the space required to run various divisions. These divisions are mostly separated by money and personnel. For example, one is solely devoted to managing funds for researching new technologies that will be used in the future, while others manage funds allocated to training, engineering, etc. Onsite facilities will oversee security for offsite storage offered to clients for a reasonable price. These storage facilities are cheaper than traditional alternatives, but offer around the clock surveillance and security.
In order to promote their new location, various seminars will take place over the coming months. The purpose of these seminars is to inform potential customers of new services.
Head over to http://englandvanlines.com/ in order to find additional news via a regularly maintained blog. Free, no obligation quotes are also available for those in the beginning stages of a relocation. For those at a loss while contemplating how to proceed, an informative list lays out the necessary steps. Tips on what services may be useful are also provided. Others may find social networking connections useful. Don't hesitate to call a customer service representative for more information.