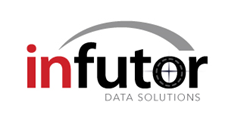 Infutor has worked hard to provide the most recent snapshot of an individual with extensive demographic elements and real property information, such as market value, pool owners, and more
Plainfield, IL (PRWEB) April 24, 2014
Infutor Data Solutions announced this week the launch of a new Consumer Marketing Database, with over 210MM consumers, 130MM households, and numerous lifestyle and interest selections. As a national database compiler, Infutor adds this key new file to its elite collection of telephone, automotive, new mover, email, and referential compiled databases.
"Infutor has been a compiler of large data sets for many years, and has taken this data collection and compilation expertise to broaden our product offering in the consumer marketing arena," explains Mary Jo Yafchak, Vice President of Product Development. "We've compiled one of the industry's largest consumer referential databases for over ten years, and have extended this expertise to provide the newest consumer marketing and analytics database in the marketplace," she continues.
Infutor's new consumer database is compiled monthly from hundreds of public and proprietary sources including voter registrations, real estate title and deed data, transactional and self-reported new mover information, survey and interest inquiries, professional registries, census data, public and private telephone data, and known consumer purchase transactions.
The data is further validated against Infutor's Consumer Referential Database (CRD), a vast historical data source of over 460 million consumer records, linked with 1.3 billion current and historical addresses and name changes. Spanning over 30 years of consumer history, CRD is compiled monthly and links all instances of an individual, including alias names and various addresses, through a persistent ID.
Validation against CRD is a critical part of the consumer database compilation process, allowing Infutor to thoroughly validate data for accuracy and identify additional data elements, including dates of birth and removing deceased records.
"Having compiled consumer marketing data for the past several years, we've worked hard to expand our current offering and provide the most recent snapshot of an individual with extensive demographic elements and real property information, such as market value, pool owners, and more," explains Yafchak. "Because of our pre-built technology and compilation methods, we are able to offer highly competitive introductory pricing, giving marketers and analysts great value for a high quality product," she adds.
Infutor's new Consumer Marketing Database includes expanded data elements and lifestyle selections, including:

Name, address, telephone number
Exact age, gender
Homeownership, length of residence, dwelling type, estimated home market value
Estimated income
Marital status
Presence of seniors, children, probable single parents
Education
Wealth score/net worth
Vehicle ownership flags (luxury, SUV, pickup truck)
Lifestyle and interest data (includes automotive DIY, sports, outdoors, fitness, travel, boating, motorcycling, investing, men's and women's apparel purchasers and dozens more)
Purchasing Power Score
Infutor's new consumer marketing database is available as part of a licensed database installation or through QueryFlex, Infutor's online count and order system, to further target specific data segments, and PowerFlex, for automated appending of data elements.
About Infutor Data Solutions
Infutor Data Solutions is a privately-held corporation whose primary focus is creating and maintaining the most accurate and complete data assets available. Compiled from public and proprietary information, Infutor's data assets are highly regarded in the information industry and are used by most of the industry's largest information resellers, non-profit organizations, call centers, retailers, utility companies and collections/fraud prevention agencies.