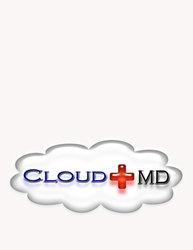 Technology for thefuture of Healthcare
Las Vegas, NV (PRWEB) April 30, 2014
Cloud Medical Doctor Software Corporation (Cloud-MD) (OTCQB: NSCT), a leading provider of "Cloud Based" Medical Software solutions and a provider of Digital Electronic Encryption Security solutions (CipherShop) announced today that it has signed a professional consulting services agreement with Hemp, Inc. (OTC Pink: HEMP). By joining forces with Hemp, Inc., Cloud-MD expects to bring a new level of professional encryption security and inventory management solutions to the Hemp and Medical Marijuana Industries.
Mr. Michael DeLaGarza, CEO of Cloud-MD stated, "Hemp, Inc. with its vast experience and contacts in the Hemp and Medical Marijuana Industry will help form the foundation for both current and future Cloud-MD/CipherShop products and capabilities. This new opportunity will allow our Companies to expand beyond traditional medical software clients to include the vast market created by the expanding and growing, multi-billion dollar industrial Hemp and Medical Marijuana Industries".
According to Bruce Perlowin, CEO of Hemp, Inc. "The level and sophistication of Cloud-MD/CipherShop's software solutions have not been seen in the Hemp and Medical Marijuana sector and thus fills a gap in the current and future reporting requirements. As the need for cyber security and inventory management grows, the pioneers of this sector will become the Gold Standard for the future. It's very rare we see a company of this caliber… advanced sophisticated software and intellectual property loaded with PhD credentials. This illustrates the potential growth opportunity for Cloud-MD to become the leader."
The Industrial Hemp and Medical Marijuana Consulting Company, Inc. (IHMMCC), is well-entrenched and connected in the industrial hemp sector. As the country transitions to embrace more sustainable agriculture practices, public companies want to expand into the industrial hemp industry and IHMMCC is leading the way. Hemp, Inc. executives say their subsidiary continues to be inundated with potential consulting agreements from companies seeking to capitalize in this multi-billion dollar industry that is spurring ecological and economic benefits.
Cloud Medical Doctor Software Corporation (Cloud-MD) (OTCQB: NSCT), trades on OTCQB, the venture stage marketplace for companies that are current in their reporting with a U.S. regulator (SEC). Investors can find Real-Time quotes and market information for the Company on http://www.otcmarkets.com.
For further information about Cloud Medical Doctor Software Corporation go to http://www.cloud-mds.com or mdlg@cloud-mds.com.
Certain statements in this press release that are not historical facts are "forward-looking statements" within the meaning of the Private Securities Litigation Reform Act of 1995. Such statements may be identified by the use of words such as "anticipate," "believe," "expect," "future," "may," "will," "would," "should," "plan," "projected," "intend," and similar expressions. Such forward-looking statements involve known and unknown risks, uncertainties and other factors that may cause the actual results, performance or achievements of Cloud Medical Doctor Software Corporation (the Company) to be materially different from those expressed or implied by such forward-looking statements. The Company's future operating results are dependent upon many factors, including but not limited to the Company's ability to: (i) sell its software; (ii) build the management and human resources and infrastructure necessary to support the growth of its business; (iii) competitive factors and developments beyond the Company's control; and (iv) other risk factors discussed in the Company's periodic filings with the Securities and Exchange Commission, which are available for review at http://www.sec.gov under "Search for Company Filings."