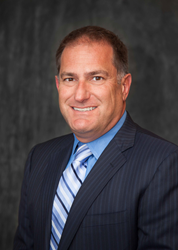 Denver, CO (PRWEB) April 24, 2014
Richfield Hospitality, a leading hotel management company, today announced that Alan Baer has been named chief financial officer, responsible for directing the day-to-day operational finance activities of the company's hotel portfolio. Baer joins Richfield from HRI Lodging where he served as senior vice president finance and chief financial officer for MetWest Terra Hospitality.
"Alan has a successful track record of financial leadership, and we look forward to him joining us in this critical role," said Will Loughran, senior vice president sales and revenue strategy. "With significant experience, Alan will play an instrumental role in leading Richfield as it transforms the financial disciplines to provide owners and other stakeholders with the superior operating results they've come to expect."
A hospitality industry veteran, Baer spent a significant portion of his career with Kimpton Hotels overseeing accounting, finance, technology, treasury and risk management. Earlier in his career, he worked for Waterford Hotel Group and Outrigger Lodging Services, where he gained expertise in the development and implementation of financial controls, such as operating budgets, capital budgets, deal structuring and risk management. He holds a Finance and Administration degree from California State University Northridge.
"I look forward to being an integral part of the Richfield team as we continue to exceed the expectations of our associates, guests and owners." Baer said. "The industry is quickly approaching what we hope will be an extended peak in the current cycle and Richfield is well-positioned to take full advantage of the opportunities that will evolve on both the third party management and acquisition sides."
About Richfield Hospitality
Richfield Hospitality, Inc. is a leading hotel management company with a premier track record of maximizing profitability and improving asset values for hotel owners. From hotel operations and property management to electronic distribution and interactive marketing, Richfield achieves superior operating results through its strong commitment to guests, employees and owners. Based in Denver, Richfield is part of City Developments Limited, one of the world's largest real estate, hotel investment and technology conglomerates with a market capitalization exceeding US$7 billion. Additional information about Richfield Hospitality may be found at the company's website http://www.richfield.com.