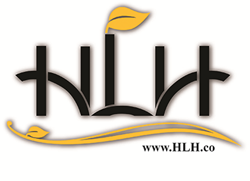 (PRWEB) April 23, 2014
On Earth Day, 84 companies worldwide were recognized for creating the most positive environmental impact by the nonprofit B Lab with the release of the third annual "B Corp Best for the Environment" list. The "B Corp Best for the Environment" list honors businesses that earned an environmental impact score in the top 10 percent of all Certified B Corporations on the B Impact Assessment, a rigorous and comprehensive assessment of a company's impact on its workers, community and the environment. Honorees were recognized among micro, small and mid-sized businesses.
The "Best for the Environment" companies come from more than 30 different industries such as financial services, consulting, apparel and personal care. Thirty-six percent operate in the service sector, 33 percent in wholesale/retail and 25 percent in manufacturing. A quarter of honorees are based outside the U.S., with 13 percent of companies operating in emerging markets including Brazil, Colombia and Chile.
"It's great to see so many diverse companies on this year's 'Best for the Environment' list," says B Lab co founder, Jay Coen Gilbert. "With representatives from 30 different industries, it shows that all companies can compete to be the best of the best at creating a positive impact."
Each honored company is a Certified B Corporation. They use the power of business to solve social and environmental problems and have met rigorous standards of social and environmental performance, accountability and transparency. Today, there are more than 990 certified B Corporations, across 60 industries and 32 countries, unified by one common goal: to redefine success in business.
"We have a great team and incredible partners; this award is really theirs. Together, we are restoring an environment that has been degraded by decades of overuse and restoring an ecosystem that will return greater economic value than was obtained by its conversion in the first place," said Jeffrey Dunster, HLH CEO.
Hawaiian Legacy Hardwoods (HLH) plants rare high value endemic koa trees on Hawaii Island. Some trees are planted for investors for eventual harvest, while others—"Legacy Trees"—are planted to permanently reforest the land, sequester carbon, advance science and inspire environmental awareness.
About Hawaiian Legacy Hardwoods - Hawaiian Legacy Hardwoods has set aside 1000 acres of its sustainable forestry project to establish the state's first Hawaiian Legacy Forest. HLH uses state-of-the-art technology backed by decades of experience to help preserve thousands of years of history, culture and natural resources. HLH is located 34 miles north of Hilo, above the historic Umikoa Village on the slopes of Mauna Kea. For more information, please visit http://www.HLH.co.