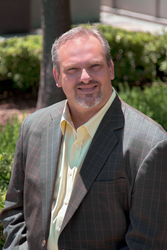 With so much of the control now out of our hands it's about monitoring our affairs and taking some simple steps to protect ourselves
Los Angeles, CA (PRWEB) April 29, 2014
As you enjoy the fresh air in the wake of your tax filings, imagine how much more stress you would feel if you found out that someone already filed your taxes using your name and social security number and already received your tax return. Imagine how you would feel if you found out that someone earned income using your social security number. What if the IRS came to you looking for someone else's taxes?
 
Taxpayers become aware of these thefts on a daily basis as tax refund thieves to cause havoc and the IRS struggles to manage an unprecedented spike in criminal investigations for taxpayer ID fraud.  The number of taxpayer ID theft investigations nationwide increased by 66% last year compared with 2012 and experts say have no doubt the numbers will climb even higher in 2014 putting millions of taxpayers at risk.  If you feel you're a victim of tax identity theft, you should contact the IRS Identity Protection Specialized Unit immediately at (800) 908-4490, ext. 245.
 
"The IRS is overwhelmed and we cannot look to them or anyone else to protect ourselves," said Mark Nicholas, founder of Family Archival Solutions, an asset, document and end-of-life protection company. "The only certainties we can expect in 2014 are death, taxes, and increasingly, some form of identity theft.  With so much of the control now out of our hands it's about monitoring our affairs and taking some simple steps to protect ourselves".
Nicholas recognizes that there is no one entity to blame but that companies are add to the risk when they ask employees or customers for unnecessary personal information or take improper measures to secure their infrastructure.
 
"It is unfortunate," says Nicholas, "but in this era we should all assume that our information will be stolen and we should take precautions now to protect ourselves." This is supported by statistics that suggest that more than 1 in 6 will have their identity stolen at some point in their lives.
Family Archival Solutions suggests that individuals should take the following steps:

Beware of emails that claim to be from the IRS.  The IRS does not initiate contact with taxpayers by email to request personal or financial information. If you receive a scam e-mail claiming to be from the IRS, forward it to the IRS at: phishing(at)irs(dot)gov.
Don't carry your Social Security card or any documents that include your Social Security number (SSN) or Individual Taxpayer Identification Number (ITIN).
Don't give a business your SSN or ITIN just because they ask. Give it only when absolutely required.
While preparing your tax return for electronic filing, make sure to use a strong password to protect the data file.
Check your credit report every 12 months.
Check your child's credit report every 12 months.
Protect your personal computers by using firewalls and anti-spam/virus software, updating security patches and changing passwords for Internet accounts.
Encrypt your home computer(s).
Check websites with credit card or other information forms for the address-bar padlock indicating that they are secure. 
Don't give any personal information over the phone, through the mail or on the Internet - unless you have initiated the contact or you are sure you know who you are dealing with.
More information is available online at the IRS Taxpayer Guide to Identity Theft.
Visit: http://www.IRS.gov/uac/Taxpayer-Guide-to-Identity-Theft
About Family Archival Solutions:
Family Archival Solutions, Inc. provides highly secure estate protection services to individuals, families, financial institutions and estate planning professionals. Based in Los Angeles, the company utilizes security features from Iron Mountain to provide the highest levels of data and document protection. To sign up visit http://www.nationalwillregistry.com and http://www.familyarchivalsolutions.com for detailed information about trends in estate planning, online security and other important end-of-life details. Call (800) 732-2139 or email info-at-familyarchivalsolutions.com for additional information.