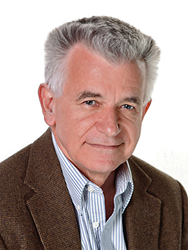 The Standard Group's Print and Technology Center is a great model for managing color and print production.
Lancaster, Pennsylvania (PRWEB) April 25, 2014
The Standard Group has been chosen as the host site for the next IDEAlliance G7® Expert/ Professional Training Seminar at their Print and Technology Center in Lititz, PA on June 24-26, 2014.
Commercial printers from around the world are expected to attend this G7 Expert/ Professional training to learn what is rapidly becoming the leading standard for pressroom calibration and control. The training will combine classroom lectures and live demonstrations covering proofer and press calibration and ICC profiling.
The Training will be led by Don Hutcheson, a 40-year print veteran and inventor of G7 who has pioneered many techniques we now take for granted such as RGB workflows, soft proofing, extended-gamut printing and digital proofing. "We are very excited to hold this training at The Standard Group," said Mr. Hutcheson. "The Standard Group's Print and Technology Center is a great model for managing color and print production. They do a wonderful job of applying the G7 methodology to achieve the highest quality output on both offset and digital presses. I wish all re-certifications were as quick, easy and accurate as the ones I do at The Standard Group."
This special G7® Expert / Professional Training will introduce a new IDEAlliance program called GRACoL® Plus, which increases the color gamut of 4-color offset through richer CMYK inks and/or higher ink densities. While maintaining G7 compliance, GRACoL Plus increases the appeal of offset to print buyers who want the enhanced color impact offered by newer technologies like ink jet and digital with the image fidelity, affordability and run lengths only offset can offer.
The Standard Group was chosen to host this training because of their pioneering expertise in expanded-gamut CMYK and their state-of-the-art production facility. As a G7 Master Qualified printer, their relentless pursuit of color accuracy and print excellence made them a logical choice for training the next generation of commercial printers.
"We are very proud to host this G7 for other commercial printers," said Scott Vaughn, The Standard Group's CEO. He continued, "Print buyers need and rely on color consistency to control brand and print quality. Today's modern printers need to have a common language for conveying and evaluating color across the entire production process. From monitor to proof, from proof to press and from offset press to digital press, printers need to create consistency throughout the whole process and that is what we are able to achieve with the G7 methodology."
As an added bonus, Don Hutcheson will also be giving a one-day seminar and workshop for customers and partners of The Standard Group on Friday, June 27th, 2014. For more information, please see your Standard Group sales representative.
About IDEAlliance:
IDEAlliance (International Digital Enterprise Alliance) is a not-for-profit membership organization that has been a leader in information technology and publishing since 1966. IDEAlliance advances core technology to develop standards and best practices to enhance efficiency and speed information across the end-to-end digital media supply chain--creation, production, management, and delivery of knowledge-based multimedia content--digitally and in print.
About The Standard Group:
Founded in 1895, The Standard Group is a print and marketing logistics leader located in central Pennsylvania. The company strives to simplify the art of communication for its customers by understanding their business and needs and helping them deliver their message to the marketplace via the best channel, whether through total print, digital media, personalized marketing, promotions, or mailing & fulfillment services. The company has a rich tradition of excellence and an unwavering commitment to customer service. The Standard Group's experience with variable data, web-to-print, 1:1 marketing technologies and marketing automation serves a unique and varied client base ranging from small non-profit organizations to large Fortune 500 companies. For more information on The Standard Group, visit http://www.standardgroup.com.