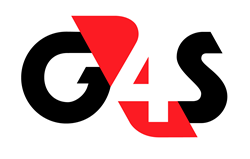 We're excited to engage with G4S in assuring this project has the most technologically advanced security system possible.
Omaha, NE (PRWEB) April 24, 2014
Award-winning security and communications integrator, G4S Technology LLC, has been awarded a contract to provide electronic security for the UC San Diego Jacobs Medical Center currently under construction in La Jolla, Calif. This innovative facility will house four hospitals in one location: the existing Thornton Hospital, the Hospital for Advanced Surgery, the Hospital for Cancer Care, and the Hospital for Women and Infants.
G4S Technology was selected by the project's general contractor, Kitchell, to provide Access Control, a Video Management System, and an Infant Abduction System for the Center's Tower, Central Utility Plant and Kitchen. The technology is designed to ensure the safety and security of patients, visitors, employees and medical professionals operating and being treated at the facilities.
As an experienced integrator that truly understands the unique needs of the healthcare market, G4S Technology will provide the Jacobs Medical Center with top-of-the-line, innovative security solutions. This, in turn, will grant the UC Jacobs Medical Center peace of mind and allow healthcare professionals to focus on their mission of healing and innovation without the worry of security and privacy for their patients.
"The UC San Diego Health System is award-winning not only for its medical and scientific breakthroughs, but also for its strong commitment to patient care," said Sam Belbina, President of G4S Technology. "By providing these advanced security measures, we are ensuring patient privacy and security. This will allow medical professionals to focus solely on their mission of providing unsurpassed healthcare for their patients."
"We're excited to engage with G4S in assuring that this project has the most technologically advanced security system possible," said Kitchell Project Director Michael Wolfe.
About G4S Technology
G4S Technology goes beyond typical systems integration by partnering with our clients in a collaborative manner that effectively mitigates risk and maximizes return on investment. We think beyond the obvious to establish clients as industry leaders, helping them create standards and exceed compliance regulations, improve lives, and develop greater future economic opportunities. To do this, G4S Technology provides our commercial, industrial, healthcare and governmental clients a single source of expertise for all their communications and security needs. From development and design through installation and ongoing maintenance, we are a true partner for life, creating sustainable solutions that exceed client expectations both now, and for many years to come.
G4S Technology has deployed over two million fiber miles in more than 200 rural and metropolitan areas and completed over 1,500 electronic security systems projects in the United States, Europe, Asia, Central America and the Middle East.
Headquartered in Omaha, Nebraska, G4S Technology is managed by executives from the telecommunications, construction and security industries. The company is a leader in providing innovative, turnkey solutions for advanced communication and security systems.
About G4S
G4S is the world's leading security solutions group, which specializes in outsourcing of business processes in sectors where security and safety risks are considered a strategic threat.
G4S is the largest employer quoted on the London Stock Exchange and has an additional stock exchange listing in Copenhagen.
G4S has operations in more than 120 countries and more than 620,000 employees. For more information on G4S, visit http://www.g4s.com or http://www.g4s.us
For further inquiries, please contact:
Laura Kocher, Sr. Marketing Specialist (402) 233 7570
Laura.kocher(at)usa(dot)g4s(dot)com