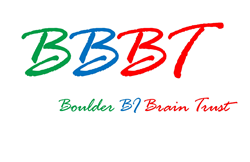 1010data is excited to have the opportunity to work with the Boulder BI Brain Trust and to again speak with our peers and leading independent analysts -- Sandy Steier, CEO and co-founder of 1010data
Boulder, Colorado (PRWEB) April 23, 2014
On Friday, April 25, 2014, 1010data's Sandy Steier, CEO, Jed Alpert, Vice President of Marketing, and Owen Simpson, Director of Technical Services, will discuss 1010data's fundamentally different approach to analytics, and demonstrate how the company is disrupting incumbent approaches to managing and analyzing data.
Traditional approaches to analysis and reporting have long been costly, cumbersome, inflexible, and difficult to manage. The increasing complexity and size of available data has further exacerbated the situation. 1010data co-founder and CEO, Sandy Steier will discuss how the company's solutions allow businesses to deploy analytical solutions at scale, easily and efficiently.
"Data visualization, in-database applications, and data integration are three big challenges in BI today. When you the combine these in the cloud, you have the perfect storm," said BBBT Founder, Claudia Imhoff. "1010data says it can meet these challenges, and the BBBT will evaluate their claims. We are very interested to hear what 1010data has to offer."
"1010data is excited to have the opportunity to work with the Boulder BI Brain Trust and to again speak with our peers and leading independent analysts," said Mr. Steier. "Having previously worked with many of BBBT's analysts, we know how valuable their pan-industry perspectives and feedback can be to companies like 1010data, so we can continue to innovate our solutions."
About BBBT
The Boulder Business Intelligence Brain Trust has served the BI industry since 2006. It is a consortium of over 140 industry analysts, experts, and practitioners from around the world. BBBT hosts BI industry vendors who provide extended, interactive briefings, streamed live as webinars exclusively to BBBT members. It's a reciprocal arrangement, the members receive the latest information on current and planned BI tools and technologies, and the vendors get valuable feedback on their offerings, marketing, and messaging.
About 1010data
1010data is the leading provider of big data discovery and data sharing solutions. It is used by hundreds of the world's largest retail, manufacturing, telecom, and financial services enterprises because of its proven ability to deliver actionable insight from very large amounts of data more quickly, easily and inexpensively than any other solution.