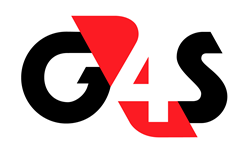 We are proud to be involved with this important initiative for the citizens of Virginia.
Omaha, Nebraska (PRWEB) April 29, 2014
G4S Technology LLC, an award-winning security and communications integrator, has been awarded contracts by the Virginia Department of Transportation (VDOT) to provide fiber optic infrastructure and ITS equipment and services along a 13-mile stretch of I64W near Waynesborough, Virginia.
Under the terms of the contracts, G4S Technology will provide electronic messaging signs designed to keep travellers informed of traffic changes and weather conditions, additional traffic cameras for improved corridor surveillance, a Road Weather Information System (RWIS), visibility detection sensors to improve the existing fog-light system, and fiber optic infrastructure to support the operations of the system. These contracts are part of the VDOT Active Traffic and Safety Management System project, a major public safety initiative of Terry McAuliffe, the governor of Virginia.
Due to high traffic crash rates in this portion of Virginia, the specific areas of roadway to receive these critical improvements begin at mile-marker 94 to mile-marker 107 over the Afton Mountain, and a 12-mile segment of I-77 along a mountainous portion of Fancy Gap.
G4S Technology has a long-standing reputation as a forward thinker in the transportation industry, responsible for several ground-breaking ITS fiber-builds, upgrades and security build-outs across the United States. The company is devoted to providing the best technology and infrastructure to keep motorists safe and informed and, in turn, greatly improving travel times and public safety.
"We are proud to be involved with this important initiative for the citizens of Virginia," said Sam Belbina, President of G4S Technology. "Our system will both improve traffic congestion and, ultimately, save lives by safeguarding travellers as they pass through this high-risk area. The benefits of this ITS system are designed to stand the test of time and elements to continue to benefit Virginia for years to come."
About G4S Technology
G4S Technology goes beyond typical systems integration by partnering with our clients in a collaborative manner that effectively mitigates risk and maximizes return on investment. We think beyond the obvious to establish clients as industry leaders, helping them create standards and exceed compliance regulations, improve lives, and develop greater future economic opportunities. To do this, G4S Technology provides our commercial, industrial and governmental clients a single source of expertise for all their communications and security needs. From development and design through installation and ongoing maintenance, we are a true partner for life, creating sustainable solutions that exceed client expectations both now, and for many years to come.
G4S Technology has deployed over two million fiber miles in more than 200 rural and metropolitan areas and completed over 1,500 electronic security systems projects in the United States, Europe, Asia, Central America and the Middle East.
Headquartered in Omaha, Nebraska, G4S Technology is managed by executives from the telecommunications, construction and security industries. The company is a leader in providing innovative, turnkey solutions for advanced communication and security systems.
About G4S
G4S is the world's leading security solutions group, which specializes in outsourcing of business processes in sectors where security and safety risks are considered a strategic threat.
G4S is the largest employer quoted on the London Stock Exchange and has an additional stock exchange listing in Copenhagen.
G4S has operations in more than 120 countries and more than 620,000 employees. For more information on G4S, visit http://www.g4s.com or http://www.g4s.us.
For further inquiries, please contact:
Laura Kocher, Marketing Manager
(402) 233 7570
Laura.kocher(at)usa(dot)g4s(dot)com