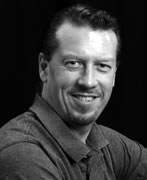 FHIR should become a strong complement to CDA
East Thetford (PRWEB) April 24, 2014
Lantana Consulting Group announced today that it has added Fast Healthcare Interoperability Resources (FHIR) to the curriculum of the Spring CDA Academy and that Grahame Grieve, a leader in interoperability standards and co-creator of FHIR, will attend as a guest instructor. Grahame will lead the FHIR discussion and exercise in the CDA for Implementers Track on May 12-13. He will also participate in the Strategy Track on Wednesday and the evening panel discussion.
"FHIR should become a strong complement to CDA," says Lantana CTO, Rick Geimer, co-chair of the HL7 Structured Documents Work Group. "This winter, we built a CDA/FHIR 2-way transformer to explore the new standard. Inviting Grahame to spend some 'quality time' with us during Academy week is a natural extension of that work."
The CDA Academy was formed in 2010 to prepare students for practical application of this core specification. Over the years, the curriculum has been enriched through addition of tracks on Consolidated CDA (C-CDA), Health Quality Measure Format (HQMF or eMeasure), Quality Reporting Document Architecture (QRDA), and strategic application of standards for interoperability.
CDA Academy is the only hands-on intensive program of its kind in North America.
The Spring CDA Academy will be at the Historic Inns of Annapolis, Annapolis, MD, May 12-16, 2014. For more information, including comments from alumni, visit http://www.cdaacademy.com.
About Lantana
Lantana Consulting Group (http://www.lantanagroup.com) provides services and software to providers, vendors, and regulators developing and implementing standards-based health information exchange. The company expertise is based on experience developing and implementing over two dozen US and international healthcare data exchange standards, including the HL7 Clinical Document Architecture (CDA), Consolidated CDA (C-CDA), HQMF (Healthcare Quality Measure Format) or "eMeasure", and Quality Reporting Document Architecture (QRDA) standards—all cited as requirements for Stage 2 Meaningful Use of electronic health record (EHR) systems in the US. Lantana operates in a distributed environment, with more than 40 consultants.
About Grahame Grieve
Grahame Grieve specializes in healthcare interoperability, balancing clinical, management and business perspectives with a deep technical knowledge and capability. He provides consultation and organizational leadership on product development, clinical safety, integration architecture, and standards implementation and development. He was awarded the HISA Don Watson Award for Effectiveness in Health Informatics in 2009. Grahame's current focus on defining the new interoperability solution called Fast Healthcare Interoperability Resources (FHIR). For more information about FHIR, visit http://hl7.org/fhir.