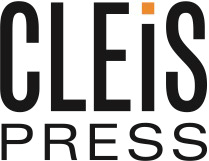 "It is a brown wrapper," says Brenda Knight, publisher of sexual-book publisher Cleis Press. "Women of a certain age like discretion."
(PRWEB) April 24, 2014
Cleis Press, a leading publisher of erotic literature, weighs in on the ever-growing demand for virtual smut for Next Avenue, a PBS affiliate.Though erotica in general has been on the uptrend, particularly after the Fifty Shades of Grey boom, the ebook format in particular has never been more popular. Women over fifty are especially inclined to prefer this form of reading. Brenda Knight, publisher of Cleis Press, explains that this preference is largely due to the private nature of reading on a Kindle or Nook; "Women of a certain age like discretion."
Women now feel more comfortable than ever with discussing erotica, because, as top eroticist Alison Tyler puts it, "James brought erotica to Costco, to Wal-Mart, to my grocery store." In the past, Tyler recalls that women had an extremely limited choice of published erotica, making this surge of popularity all the more evident.
Rachel Kramer Bussel, another prolific erotic editor and author, also notes that "I've seen women reading Fifty Shades in public everywhere from New York to London to Dubai, so I think the stigma has certainly lessened." Women of all ages are more likely to have a basic comfort level with the genre, translating to a rise in sales of both ebooks and print copies.
Bussel and Tyler also lead sales in a third ever-growing format of audio; Bussel's Frenzy and Tyler's Gotta Have It are Cleis Press's top two best-selling audiobooks.
Cleis Press publishes provocative, intelligent books across genres. Whether literary fiction, human rights, mystery, romance, erotica, LGBTQ studies, sex guides, pulp fiction, or memoir, if it's outside the ordinary, it's Cleis Press.