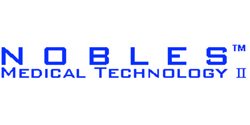 This is a strategic patent for us particularly for the specific indication of PFO closure which is a substantial market opportunity in Japan. - Anthony Nobles
Fountain Valley, CA (PRWEB) April 29, 2014
Ben Brosch, President of NMT2 and co-inventor on the issued patent, commented, "We strive to protect our inventions with strong patents that help us protect our technology. It is critical to have patent coverage around the world to maintain our rights in these important markets. We will continue to file new patents and trademarks adding value to our company and its shareholders."
About Patent Foramen Ovale (PFO)
A PFO is a tunnel that exists between the left and right atrium of the heart. The tunnel, which is part of the normal fetal anatomy, should close shortly after birth. In 27% of the population, the tunnel never closes. This tunnel can then allow clots and other chemicals to pass from the right to the left side of the heart freely bypassing the filter of the lungs. These clots and chemicals can cause strokes and other conditions such as severe migraines.
About the NobleStitch EL System
Nobles Medical Technologies II's NobleStitch EL is a catheter-based system that allows a physician to place a suture in the PFO tunnel in the heart through a percutaneous puncture in the leg, in many cases under a local anesthetic in a catheter lab rather than an operating room. This eliminates the need for open-heart surgery or placement of a large metallic implant in the heart. The NobleStitch is not a "device" or mechanical implant; it only places a simple polypropylene suture in the heart. By closing the hole or PFO, the therapy will reduce or eliminate the shunting from the right to the left side of the heart allowing the lungs to filter the clots and other chemicals from making it to the brain, potentially halting strokes and severe migraines and enabling patients to live a higher-quality life.
About Nobles Medical Technologies II
Nobles Medical Technologies II is a global structural heart company devoted to improving life through the development of its products and technologies. Nobles Medical Technologies II is focused on suture based solutions for the septum. The NobleStitch is available in Europe and is undergoing and IRB study for specific indication in the US. The NobleStitch has CE mark for "Cardiovascular suturing and PFO closure" and US FDA 510k clearance for "vascular suturing."
Visit Nobles Medical Technologies II.