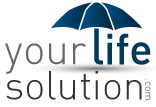 (PRWEB) April 24, 2014
YourLifeSolution.com, an online service which allows consumers to instantly compare life insurance quotes, is today illustrating some current financial ratings of some of the most competitive carriers in America. The goal of this analysis is to show consumers that the best life insurance rates are very often with the carriers that actually have the best financial ratings as well. "There is this unfair perception that if a carrier such as Banner, Prudential, Metlife, or SBLI can deliver the same or better product at a rate that in some case is 70% less, that these carriers must some how be inferior or their product must be. When reviewed objectively, it can clearly be seen that there is no disadvantage to purchasing life insurance through one of these carriers as opposed to a less competitive more prolifically advertised option," said Eric Smith, the founder and independent life insurance agent of YourLifeSolution.com.
YourLifeSolution.com is outlining the Comdex rating, a rating based on a 1-100 scale showing the overall financial stability of life insurance carriers, on the most consistently competitive carriers.
Comdex Ratings for Most Competitive Life Insurance Carriers:
Banner Life Insurance Company: 96
Metlife: 95
Transamerica Life: 95
Prudential: 91
"If you can show a consumer that their most cost effective option for getting life insurance is with a carrier that has greater financial stability than 96% of all other carriers, it becomes apparent that purchasing from said carrier is empirically the best buy," said Eric Smith.
Consumers interested in instantly viewing their own life insurance rates are encouraged to visit YourLifeSolution.com, or call Eric Smith at 888.374.2764.