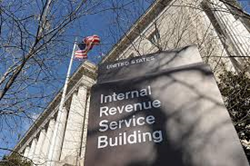 We can work with you hand in hand to settle your tax debts or back taxes, while keeping enough of your income to tackle important expenses
Los Angeles,CA (PRWEB) April 23, 2014
For over 10 years, Madison Debt & Tax Relief has been resolving tax matters for clients in all 50 states. Madison Debt & Tax Relief is a firm located in Santa Monica, CA and is comprised of a team of attorneys, and CPA tax professionals. It has earned the trusted Better Business Bureau BBB) rating of A.
With the 2014 tax season over for many, some individuals and businesses that have outstanding unpaid taxes can face challenges in the months and years ahead. When unpaid taxes exist, the IRS will attempt to collect the debt. Wage garnishment is one method the IRS utilized to collect on the outstanding debt.
Employers must legally comply to an IRS wage garnishment for an employee with any unpaid taxes. For businesses that are sole-proprietor or an LLC, it may not protect them from their unpaid taxes and the government may opt for wage garnishments in these instances.
"Unpaid taxes are serious. If a debtor is self-employed and or structured as a Professional LLC, for example if the husband or wife is the person who is delinquent, the IRS could still come after the account," said Mina Kuper, CEO of Madison Debt & Tax Relief. "We can work with you hand in hand to settle your tax debts or back taxes, while keeping enough of your income to tackle important expenses."
Madison Debt & Tax Relief recently expanded its services to include a 'Fresh Start Program' for those in the midst of an IRS Wage garnishment. According to Kuper, the Fresh Start Program was created to help those with issues involving wage garnishments. Wage garnishments happen when IRS tax debt is owed and occur in a variety of circumstances defaulted payment plan ,unpaid taxes to the IRS and franchise tax board in default and any unpaid taxes to the IRS. Following the IRS' Notice and Demand For Payment, IRS wage garnishment can by enforced. However, the debtor usually has the option to arrange a payment schedule within 30 days.
" IRS Wage garnishment is an expensive process for both the debtor and the IRS. You have a short window of 30 days to respond to the IRS request," added Kuper. "The reality is that IRS would rather come to an agreement with a debtor, even accept less money, rather than garnish a debtor's wages."
There are a few options available from submitting an Offer in Compromise, arrange a payment schedule and pay outstanding debt in full. While it may seem like an impossible hurdle to overcome, Madison Debt & Tax Relief has helped settle tax obligations for many of its clients.
The most important thing to do to remove a tax lien is to call a tax professional. Madison debt and tax relief helped clients find peace of mind after explaining their options," she said. "Our mission is to negotiate the lowest possible IRS payment amount allowed by law on your behalf."
The firm also provides services for accounting, tax returns and tax related issue. Madison debt and Tax is aggressive and knows what to do. Madison debt and tax relief located southern California Santa Monica
To learn more about the IRS Wage Garnishment options, contact Madison Debt and Tax Relief at 1(800) 441-2615 or visit http://www.madisondebtandtaxrelief.com