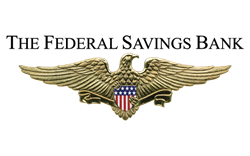 it is likely that homeowners currently underwater will see their home equity rise
Chicago, IL (PRWEB) April 24, 2014
Several years after the housing crisis, the market is still recovering, but The Federal Savings Bank thinks the market is making significant strides. The lender cites RealtyTrac's Home Equity and Underwater Report for the first quarter of 2014, which shows that American homeowners are doing better with their mortgages, as the number of seriously underwater homes reached its lowest point in two years.
The report found that 9.1 million residential properties in the U.S. were seriously underwater, meaning the home loan amount is 25 percent higher than the market value of the property. While this number still represents 17 percent of all properties with a mortgage, it is a stark improvement from a year ago. In the final quarter of 2013, there were 9.3 million homeowners seriously underwater, or 19 percent of all properties with a mortgage. At the end of the first quarter in 2013, the figure was even higher, as 10.3 million homeowners had negative equity and were seriously delinquent, representing 26 percent of mortgages.
"U.S. homeowners are continuing to recover equity lost during the Great Recession, but the pace of that recovering equity slowed in the first quarter, corresponding to slowing home price appreciation," said RealtyTrac Vice President Daren Blomquist. "Slower price appreciation means the 9 million homeowners seriously underwater could still have a long road back to positive equity."
The Federal Savings Bank thinks that as the economy continues to improve and the housing market steadies, it is likely that homeowners currently underwater will see their home equity rise over the coming years. However, it may take time for home values and mortgages to catch up with one another. Homeowners underwater may want to consider looking into a mortgage refinance to reduce their loan amount and lower their monthly mortgage payments.
Contact the Federal Savings Bank, a veteran owned bank, to find out more about affordable housing options and low rate mortgages.