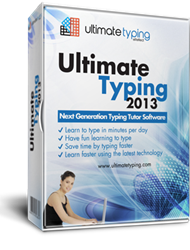 Whether they happen because the typist is distracted or typing too fast, typos are quite common.
New York City, NY (PRWEB) April 25, 2014
eReflect, developer of typing skills improvement software Ultimate Typing™, recently illustrated 7 road sign typos on the software's blog. eReflect collected a list of road signs that have become popular social media shareable content among Internet users, and especially language enthusiasts, for their unfortunate humor caused by typos.
The first typo featured in the listicle is a misspelling of the word "school" while the second features a misspelling of the word "violators." In defense of the people who created the signs, it is harder to identify typos when the letters are all capitalized; most people are more used to writing in lower-case letters. The road signs typo tribute post by eReflect is not meant to embarrass anyone, because typing errors are more common that people care to admit. Another typo included in the Ulitmate Typing blog is the word "Clear" misspelled as "Claer." The road sign typos tribute wouldn't be complete if the infamous road sign "ROAD TEMPORALLY CLOSED" wasn't included.
With this lighthearted blog post, eReflect seeks to remind everyone how important typing skills are. Good typing skills ensure people to type accurately and avoid embarrassing typos. People prone to typos could benefit from a typing practice lesson, something that is often avoided because such lessons can often be tedious and repetitive. However, there are plenty of online typing games to sharpen typing performance and typing accuracy.
Whether they happen because the typist is distracted or typing too fast, typos are quite common. Proofreading the final draft lowers the risk of accidentally leaving in embarrassing typos. It's highly unlikely that the person in charge of typing the template for the road sign "ALL BUSNIESSES OPEN AS USUAL" ever bothered to proofread it. By featuring these very public mistakes on the Ultimate Typing™ official site, eReflect hopes to gently remind people of the importance of proofreading.
eReflect advises people to avoid multitasking while typing and to be generally more careful, even if that means slowing down the typing speed to avoid typos. No one wants their typos to appear on blog posts that go viral, after all!
*********
For more details on Ultimate Typing™ please visit http://www.ultimatetyping.com/.
About Ultimate Typing™
Ultimate Typing™ software is designed specifically for the improvement of typing skills. Created by eReflect, a world leader in e-learning and self-development software, Ultimate Typing™ has been informed by the latest developments in the science of touch typing.
Since its creation in 2006 by Marc Slater, the company has already catered to over 112 countries all over the world, offering products with the latest cutting-edge technology, some of which are among the world's most recognized and awarded in the industry.