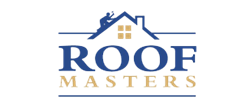 Promises Made, Promises Kept.
Portland, Maine (PRWEB) May 13, 2014
Roof Masters is getting ready for a busy spring season, filled with repair and service to Maine's residential and commercial property roofs due to this winter being so tough. Maine was slammed with massive amounts of snow, fierce winds, and ice that never seemed to melt. Property owners in the Maine area that are in need of roof repair and maintenance can rely on quality local roofing companies like Roof Masters, to repair and replace the winters damage.
Providing quality service since 1951, Roof Masters' professional staff is immediately available to refurbish all damages, install new materials as needed, and provide full restoration and replacement services. If a roofing system is damaged beyond repair, which often occurs during severe weather conditions such as this winter presented, a quality roofing company will work with you to make sure that your new roof installation is completed with long-lasting materials that fall within your budget. A complete rejuvenation of the entire roof can significantly extend the life of your property.
"The spring season can bring buckets of rain and the last thing you want is for that water to be pouring inside of your property" explains owner of Roof Masters David McKeage. Durability and longevity are key considerations when choosing the type of roofing materials used. In addition to style, color, and cost, when picked correctly, roofing products can highlight your home's design and increase value for resale. You want a roof that will last for 50 years or more? Leading quality roofers will be sure to guide you throughout the process and keep you up to date on the status throughout the project completion.
Promises Made, Promises Kept. Roof Masters has become one of the most respected roofing contractors by upholding a customer service philosophy that allows for positive repeat and referral business. They are a team of highly trained professionals who provide an iron-clad guarantee in roofing service and repair success; one that is built to last. To learn more about Roof Masters go to http://roofmaster.me.