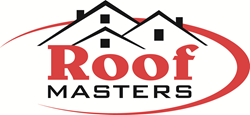 Washington, D.C. (PRWEB) April 29, 2014
Roof Masters has been certified as a 2014 Best Pick, a distinction given by independent research firm EBSCO Research. Only top-rated companies that qualify in EBSCO Research's rigorous research process can earn "Best Pick" status.
Roof Masters excelled throughout this research process, boasting an overall A-rating based on over 100 candid telephone interviews with Maryland and DC area homeowners. Furthermore, EBSCO Research found that Roof Masters is in state compliance regarding worker's compensation insurance, carries general liability insurance, and holds Maryland and District of Columbia contractor licenses.
Regarding the Best Pick distinction, company president Howard Rittenberg stated, "Being named a 2014 Best Pick is a great honor. It is a testament to the high quality work and service that we provide our customers each and every year."
Having served the Washington metro area since 1994, Roof Masters is a full-service roofing and exterior home improvement contractor. The company provides a wide range of products and materials for customers to choose from, including gutters, downspouts, siding, windows, doors, and skylights. The company has been recognized by Qualified Remodeler as a Top 500 remodeler and a Top 200 exterior remodeler. Roof Masters employs CertainTeed Master Shingle Applicators and a Shingle Quality Specialist. The company also offers a lifetime warranty on most new installations.
"We are confident in naming Roof Masters a 2014 Best Pick. Our extensive research shows that they remain a top-rated company in the field for the second year in a row," stated EBSCO Research GM, Greg Robb.
EBSCO Research is a division of EBSCO Industries Inc. The independent research firm has been documenting the performance of home service companies since 1997. The research results, insight, and tips can also be found at BestPickReports.com, where homeowners can request a free hardcopy of Best Pick Reports.
About Roof Masters
Founded in 1994, Roof Masters provides thousands of homeowners in Maryland, northern Virginia and the greater Washington, DC area with the security and peace of mind that comes with knowing their homes and families are protected from the elements by a rugged, dependable and long-lasting roofing system. For nearly 20 years Roof Masters has succeeded by providing top-quality materials and workmanship, all delivered with a level of customer service that is unmatched. From your first phone call to the final inspection of your new roof, we'll communicate with you openly, honestly and frequently. For more information visit http://www.leakproofroof.net.