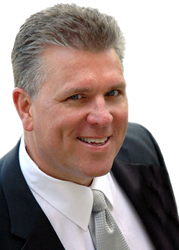 Frederick, MD (PRWEB) April 28, 2014
Marketing and communications professionals in the mid-Maryland region are invited to a daylong explosion of seminars that will help them understand how to break through the clutter and make their messages stand out.
BigUp Creative hosts the 2014 BigUP Summit, June 9th, at John's Hopkins University Montgomery County Campus in Rockville.
The day begins with a keynote from Cliff Quicksell, MAS, a 20-time winner of the PPAI Pyramid Award for Marketing and Creative excellence. "Maximizing Opportunities: Driving Measurement with Targeted Creative Marketing" will demonstrate several creative marketing campaigns that have netted 25%+ results. Several case histories will be discussed and the methodologies will be shared on the client brief, the objective, execution and strategies, and the overall results of the campaigns.
The day continues with a choice of break-out sessions, covering topics like digital engagement strategies, video for social media, media relations, planning for tradeshows, and innovative print marketing.
A "Human Library" will be offered through much of the event, where registrants can schedule 15-minute one-on-ones with the expert of their choice and receive individualized attention. An expert multi-dimensional panel will close the day with a candid, original Q&A.
Early bird registration is open, and tickets are just $97 through May 9, including light breakfast and catered lunch. Go to http://www.BigUpSummit.com for full details and registration information.
Email solutions(at)bigupcreative(dot)com or call 301-694-8991, ext. 105 with questions.