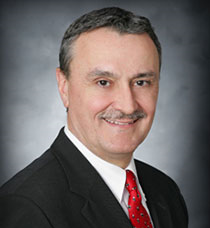 Buffalo, NY (PRWEB) April 25, 2014
F. David Rusin, Esq. will be presenting on Sources of Recovery and Liens at the National Business Institute's (NBI) upcoming Damages in Personal Injury seminar. The seminar takes place in Buffalo, New York on May 22, 2014 from 9:00 a.m. to 4:30 p.m. at the Embassy Suites Buffalo.
Mr. Rusin is Litigation Department Head and a trial attorney with the Law Offices of William Mattar, where he concentrates his practice on the prosecution of auto injury claims on behalf of people who have been hurt in motor vehicle accidents. He is also part of the NBI's distinguished faculty and is regularly involved in continuing education for law professionals. With extensive civil trial experience in the areas of personal injury, automobile liability, premises liability and admiralty law, he is admitted to practice before all courts in New York, the U.S. District Court for the Western and Northern Districts of New York, U.S. Bankruptcy Court, the U.S. Court of Appeals for the 2nd Circuit and the U.S. Supreme Court. Mr. Rusin earned his B.A. degree from the State University of New York at Buffalo and his J.D. degree from the University of Dayton School Of Law.
About William Mattar, P.C.
Representing clients across New York State with offices in the Buffalo, Rochester, Syracuse, Binghamton, and Albany regions, William Mattar, P.C. has been focusing on auto injury cases for those seriously injured in motor vehicle and truck accidents for nearly 24 years. The firm also has an extensive legal network available to handle most legal issues. Call 444-4444 for the William Mattar Immediate Response Team or visit http://www.WilliamMattar.com for more information about the firm.