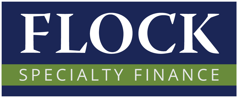 Paul Fadil, President of IABD, commented: Michael's leadership paradigm combined with stories about personal and professional setbacks and successes made for a captivating presentation, enjoyed by all.
Atlanta, Georgia (PRWEB) April 30, 2014
Mr. Flock began his remarks by stating that "your career or your leadership, in a business never goes the way you expect. Whatever happens, one has to move forward, make adjustments, and along the way find your voice." He provided personal and professional leadership lessons that supported a leadership process that he had developed from his years of experience.
His leadership process is based on leadership activities and not traits. Leadership is about constantly defining a "Direction", the "Development" of resources, and using "Controls" to know if the chosen direction and developed resources are delivering expected results. To drive this process, a leader has to have the "Passion" for the vision and mission, the "Perseverance" needed to develop the resources and the commitment to "Performance".
About FLOCK Specialty Finance
FLOCK's mission is to provide clients with capital and expertise needed to optimize both portfolio purchases and the company's financial value. FLOCK is "more than a transaction".