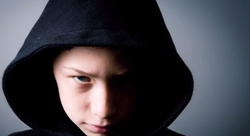 The most important aspect of evaluating a child for ADHD or other attention problems is to do a sleep evaluation.
Naperville, IL (PRWEB) April 24, 2014
The American Academy of Physiological Medicine and Dentistry (AAPMD) will host a free seminar on Thursday, April 24 to help concerned educators, healthcare practitioners, and parents learn if the sleepy or distracted child in their lives may have a treatable sleep or airway issue. The seminar will take place in "The Little Theatre" at Naperville Central High School, in Naperville, Illinois from 7-9 p.m.
Attendees will hear presentations from two esteemed experts in the field of sleep and airway issues. Dr. William Hang, Airway Centric™ Orthodontist, and international speaker on the Biobloc technique and facial growth guidance will be present. Dr. Stephen Sheldon, Professor of Pediatrics at Northwestern University School of Medicine, and Director, Sleep Medicine Center - Ann and Robert H. Lurie Children's Hospital of Chicago will join us via video stream to discuss creating and encouraging a balance between educational development and health care.
Dr. Sheldon states, "There are a number of sleep disorders that if looked at, an attention deficient problem can be identified. If you take a large number of children that have attention deficient disorder and you evaluate them for sleep disorder breathing, about a fifth to a quarter of those youngsters will have sleep disorder breathing, or pediatric obstructive sleep apnea." He continued, "The most important aspect of evaluating a child for ADHD or other attention problems is to do a sleep evaluation. A sleep evaluation is essential in every single child that is being evaluated. 100% of those children need a sleep evaluation."
Lack of sleep and/or quality sleep affects children's physical and emotional health, cognitive functioning, behavior, and academic success. Sleep screening and interventions to improve sleep should be part of a routine clinical exam. Parents, teachers, and anyone concerned with the growth and development, academic performance, and health of children must have greater awareness of sleep issues.
Attendees will also hear a true story called "Finding Connor Deegan," written by a mother of a treated child who was once labeled as a "troubled kid." This compelling story will take attendees through a grueling experience of a mother who for several years was searching for answers while raising her "troubled" son. To register, visit http://www.aampd.org/naperville.
About AAPMD
The AAPMD is a Non-profit Foundation dedicated to fostering public awareness, education, research, and treatment in the field of airway health. No child should be denied their potential because an airway/sleep problem is not recognized, ignored, or intervention is delayed.