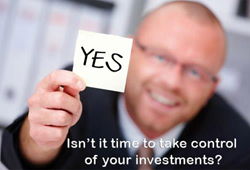 The Self Directed IRA has given a growing number of investors the opportunity to invest in real estate, tax liens, gold, make private loans and even buy franchises.
Charleston, SC (PRWEB) May 14, 2014
Self Directed IRA facilitator, IRAcheckbook.com has traditionally waited for a formal phone conversation to discuss the benefits and self directed IRA rules with an investor look to set up a self directed IRA. Recently, IRAcheckbook has invested in an email platform that delivers information directly to the investor without a preliminary sales call.
Getting the Word Out on What all hard-working taxpayers should know about a "Checkbook IRA."
Using a self-directed IRA or 401(K) funds to purchase income-generating real estate is a profitable strategy an ever-growing number of savvy investors are experiencing, especially given the current market conditions. With an IRA checkbook or 401k checkbook plan, you can buy rental property as an investment – just as you would buy stock market securities.
This means our customers can use their retirement funds to buy real estate without incurring early distribution taxes or penalties, and they can realize the rental payments as tax-deferred income within their IRA or 401(K); and in the case of Roth IRA funds, tax-free growth. That's right! Rent does not show up on the tax return. There's also no Schedule E or K1 because the rent is seen as a return on investment to the IRA or 401(K), not income. The same is true with capital gains. Profits upon sale are seen as a return on investment to the IRA or 401(K) and there is no Schedule E or K1 involved. All that is required is a one-time report of value for the self-directed IRA at year-end. In the case of a self-directed 401(K), there's no requirement for a year-end report if the value is less than $250,000.
The power of this is evident! We really want to educate first, facilitate second.
Learn about the Self-Directed IRA via our 5 part email series at your own pace. Understand the history, structure, benefits and limitations of the Self-Directed IRA. No sales meeting required to enroll.
Need Information now? Call 800-530-8522
Although the end result is a flexible checkbook IRA that lets investments happen as easy as writing a check, the process needs to follow certain and very important guidelines. You can learn more about the process and plans here.
Why not get all the basic information:
Get the 5 Things You Need to Know about the Self Directed IRA