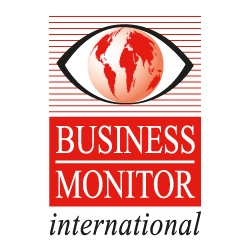 (PRWEB UK) 25 April 2014
Business Monitor has just released its latest findings on South Africa's Oil & Gas sector in its newly-published South Africa Oil & Gas Report.
South Africa's oil and gas sector is set for growth say Business Monitor, as an upsurge in exploration and the increasing prospectivity of the country's offshore acreage point towards considerable upside potential for the country's long-term upstream prospects. The country also has vast unconventional resource potential, and with growing political support lifting the moratorium on hydraulic fracturing, Business Monitor could see shale development permits issued as early as H1 2014. However, the passage of the mineral and petroleum resources development bill has caused widespread unease in the industry, and deep regulatory uncertainty may cloud the country's long-term oil and gas outlook, unless the government can offer greater clarity to potential investors.
The main trends and developments covered in the Report:
■ Interest peaked in South Africa's offshore potential with Shell, ExxonMobil and now Total exploring in the deeper-water areas. Total has announced that it will begin drilling operations in its 11B/12B license in 2014. Shell also hinted that it would begin drilling operations in its Orange Basin permit at some point in 2014, although this has not been finalised.
■ There has been significant concern surrounding the mineral and petroleum development amendment bill, which was passed by parliament March 2014. The bill offers the state a 20% free carried stake in all new developments, no limit on state ownership of assets and no clarity regarding the pricing terms for stake acquisition. Investors have voiced concern about potential resource nationalism and asset fire sales. It is probable that this level of regulatory uncertainty will delay major investment decisions over the short term, with long-term risks to the downside, depending on the manner of the bill's implementation.
■ In September 2012, South Africa's Cabinet announced the end of a temporary ban on hydraulic fracturing (fracking), which had been in place since April 2011. Bundu Oil & Gas, Chesapeake Energy, Chevron, Falcon Oil & Gas, Sasol, Shell and Statoil are among the players actively pursuing the development of shale gas in South Africa. Growing political support for shale gas development could see exploration permits issued from as early as H1 2014.
■ Coal bed Methane (CBM) could provide a more immediate remedy to South Africa's gas needs than shale. Australian company Kinetiko continues to see strong production flows from its Amersfoort CBM pilot wells. The company could book gas reserves from the project in H1 2014, while commercial production could begin in the next few years.
■ In the downstream sector, it appears that with strong government focus on Project Mthombo, it is now expected the refinery will take precedence over coal-to-liquids (CTL) expansions and green field projects. This is largely due to the limited capacity from CTL and the strong refined project demand growth expected in South Africa. Initial plans sought a 400,000 barrels per day (b/d) facility, although it now appears a 300,000b/d refinery is more feasible. The construction of the project would also put PetroSA in a more dominant position in the downstream and weight heavily on less efficient competitors.
■ Total liquids production is expected to grow in South Africa as the Ibuhbesi project adds to output, while improved gas availability to the Mossel Bay gas-to-liquids plant should see it function at higher utilisation rates. Business Monitor forecast production to rise moderately from 169,000b/d in 2013 to around 200,000b/d by 2023. However, petroleum product consumption will grow at a stronger rate rising from 606,000b/d in 2013 to 815,000b/d by 2023.
■ Gas production will fare better than oil, with the Ikhwezi and Ibhubesi projects expected to considerably boost output over the forecast period. Business Monitor forecast output to rise from 1.20bcm in 2013 to 3.45bcm by 2023. There is also strong upside from CBM developments and shale gas. Natural gas consumption is expected to rise in line with availability, from 4.45bcm in 2013 to 5.57bcm in 2023.
To find out more about this report and Business Monitor's forecasts for the South Africa Oil & Gas sector please click here.
BMI Footer:
Business Monitor is a leading, independent provider of proprietary data, analysis, ratings, rankings and forecasts covering 200 countries and 24 industry sectors. It offers a comprehensive range of products and services designed to help senior executives, analysts and researchers assess and better manage operating risks, and exploit business opportunities.