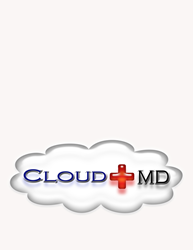 Technology for the Future of Healthcare
Las Vegas, NV (PRWEB) April 25, 2014
Dr. Russell worked with the Compass Rose development team and will provide specialized consulting services and support for the CipherShop team of computer scientists, graduate students and software developers who have specialties and experience in computer science, information theory, ciphers, cryptography, set theory, tactical and strategic electronic warfare, wireless communications, networking, control systems, communications electronics, commercial telecommunications and military telecommunications. Members of this elite team have Ph.Ds. and advanced degrees in engineering, computer science and mathematics and have published papers on cryptography and set theory, are CIP-certified and are considered experts in the field of cryptography.
Dr. Russell received his doctorate in Immunology from the University of Glasgow, Scotland with further training at the Pasteur Institute, Paris, and the Imperial Cancer Research Fund laboratories, London, WHO Robens Institute, University of Surrey and the EAWAG Research Institute, Zurich. His expertise covers a wide range of biological sciences and technologies including applied microbiology, immunology, computer applications in biological science, decontamination, health services management, infection control, biosafety, environmental health, risk management and environmental management.
As a Professor at The University of Dublin, Trinity College, his research in the healthcare area has included: anti-tumor vaccines, the discovery of lymphoid chemotaxis, effects of toxins, anesthetics and medicinal drugs on leucocyte function, applications of electrochemically activated solutions and cold plasma systems, chlamydial detection systems, decontamination control systems in medical appliances and dental chair units and the development of immunodiagnostics.
His research has not been limited to the clinical domain but has extended into environmental and industrial spheres including microbial soil revitalization and medicinal plant growth including cannabis in arid conditions, bioremediation, water quality and purification, rapid microbiological methods, design of research equipment and medical devices, biofilm control in the agri-food, pharmaceutical, healthcare and semiconductor industries, environmental monitoring methods and numerous confidential contract R&D projects for industry.
Dr Russell helped establish the University of Dublin research enterprise unit which has seen the emergence of a number of world class IT companies such as Iona Technologies and Havok software; IdentiGEN, and Opsona biotechnology companies and hosted R&D activities of the Elan Corporation and other pharmaceutical companies. He has also played a trouble-shooting role with many of the large pharmaceutical and food companies located in Ireland and abroad.
In addition, Dr Russell has served on a number of International technical and Standards committees and acts in advisory capacity to government and International agencies.
Mr. Michael DeLaGarza, CEO of Cloud-MDs stated, "Dr. Russell's research and practical experience will help form the foundation for both current and future CipherShop products and capabilities. This announcement by our CipherShop division adds another essential component to our core capabilities as a company and will strengthen our engineering foundation as we significantly advance the state-of-the-art in commercially available, secure, digital communications."
For further information about Cloud Medical Doctor Software Corporation go to http://www.cloud-mds.com or mdlg(at)cloud-mds(dot)com.
Certain statements in this press release that are not historical facts are "forward-looking statements" within the meaning of the Private Securities Litigation Reform Act of 1995. Such statements may be identified by the use of words such as "anticipate," "believe," "expect," "future," "may," "will," "would," "should," "plan," "projected," "intend," and similar expressions. Such forward-looking statements involve known and unknown risks, uncertainties and other factors that may cause the actual results, performance or achievements of Cloud Medical Doctor Software Corporation (the Company) to be materially different from those expressed or implied by such forward-looking statements. The Company's future operating results are dependent upon many factors, including but not limited to the Company's ability to: (i) sell its software; (ii) build the management and human resources and infrastructure necessary to support the growth of its business; (iii) competitive factors and developments beyond the Company's control; and (iv) other risk factors discussed in the Company's periodic filings with the Securities and Exchange Commission, which are available for review at http://www.sec.gov under "Search for Company Filings."