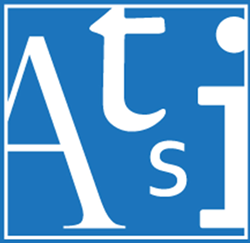 Our licensed counselors and addiction professionals are highly credentialed, highly experienced and fully dedicated to the success of our clients.
Galloway, NJ (PRWEB) April 25, 2014
Addiction Treatment Services International (ATSI) recently opened its doors in Galloway, New Jersey. The 8500 square-foot drug and alcohol treatment facility "aims to transform the rehabilitation industry one life at a time."
ATSI is founded on several beliefs: that addiction is a complex and destructive disease; spirituality, fitness and family involvement are vital keys to success in treatment; and professional drug treatment help is required in order to achieve long-term recovery.
To provide the most personalized care, Addiction Treatment Services International offers a variety of evidence-based programs for individuals struggling with addiction. Clinical staff members treat a range of drug and alcohol addictions and each program is specifically designed to address individual needs.
Types of drug treatment programs at our New Jersey Addiction Treatment Services International location include:

Dual Diagnosis/Co-Morbid Program
Trauma & PTSD Program
Professionals Program
Treatment Industry Professionals Program
Relapse Prevention Program
All Addiction Treatment Services International programs include a spirituality/12-step component, nutritional counseling, intensive outpatient treatment and long-term support and aftercare. Upon completion of drug treatment, the staff says each client is equipped with all the tools—physically, emotionally and mentally—he or she will need to stay clean and sober.
To coincide with Addiction Treatment Services International's level of customization, clients may participate in a wide array of evidence-based therapies, including cognitive behavioral therapy (CBT), dialectical behavior therapy (DBT), psychodrama, trauma therapy and process group therapy.
Carl Williams, the Clinical Director of Addiction Treatment Services International, says, "Our licensed counselors and addiction professionals are highly credentialed, highly experienced and fully dedicated to the success of our clients. We are extremely proud of our drug treatment program and are committed to changing the lives of everyone who walks through our doors."