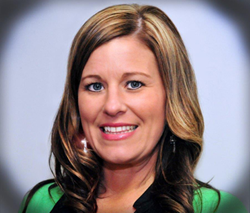 St. Louis, MO (PRWEB) April 26, 2014
Air Masters Corporation is happy to announce and welcome a new member to their business development team. Keri Kozeny is their new Business Account Executive. She will be responsible for the business development of new construction across the HVAC, plumbing, building automation, and fire protection divisions of Air Masters Corporation.
Keri brings considerable experience to the Air Masters team. Keri has been working in the industry for over ten years. She began her career in construction sales before moving toward the development side of operations. Her past experience and knowledge of the field make her an asset to the Air Masters team.
Keri is eager to begin her new position with the Air Masters business development team.
For more information about Air Masters, visit http://www.airmasters.com or call Lisa Abney with Air Masters at 636-680-2100.
About Air Masters:
Air Masters is a full service team of engineers, project managers, highly skilled workers, and support staff who bring experience, knowledge, and talents to commercial projects. Air Masters' services are a family of companies that will serve your project needs.
Whole building commissioning is their mentality and includes building automation control systems, plumbing services, fire protection installations, and a wide range of HVAC services. Air Masters takes your project from inception to completion and beyond with pride and sincere passion for customer satisfaction.