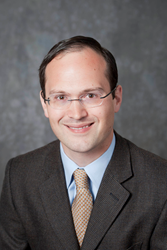 Boston, MA (PRWEB) April 28, 2014
Dr. Samuel Pauli, a Reproductive Endocrinologist at RSC New England, is conducting a webinar on Thursday, May 8, 2014 at 8:00pm, to educate women about exciting advances in medical technology that can preserve "youthful" eggs to use in the future when the timing is right to start a family. Women between the ages of 25-38 will learn valuable information from this webinar.
A growing number of women and couples are delaying pregnancy into their mid-30s and 40s for various reasons including a focus on career, family obligations, finding the right partner or a medical condition such as cancer. And, by delaying motherhood to later years, women may have a difficult time conceiving or delivering a healthy baby.
Dr. Pauli will discuss how aging affects the viability of a woman's eggs, since female fertility is largely dependent on the quality of her eggs. Age decreases egg quality and also increases the risk of miscarriage and/or chromosomal abnormalities.
It's important for women and couples to be informed about changes in fertility over time and to consider egg freezing when they are younger, which provides the opportunity to preserve healthy eggs or embryos for later use.
Women, couples, and aspiring grandparents can register for this free webinar to learn about how to preserve the chance of having a healthy baby in the future. Registration is required and the confirmation will have instructions for joining the program.
Since 1988, Reproductive Science Center of New England is one of the largest and most experienced fertility treatment centers in the United States, providing comprehensive infertility diagnosis, advanced infertility treatment options, fertility preservation, and exceptional patient care. RSC New England has 11 locations in Massachusetts, New Hampshire and Rhode Island and is a partner member of IntegraMed Fertility, the most expansive network of infertility treatment centers and fertility specialist physicians in the nation.