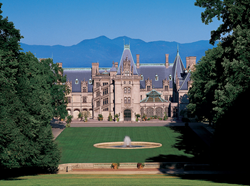 Asheville Art & Musical Events Coming in May 2014
Asheville, North Carolina (PRWEB) April 27, 2014
Nestled among the Blue Ridge Mountains, Asheville, North Carolina continues to blossom into one of the most unique cities to live. What is especially charming about this Appalachian Mountain town is its quaint preservation of historical landmarks like The Biltmore Estate, while, introducing new age music and art. The Downtown Asheville Art District (DADD) is historically maintained in a Neoclassical and Beaux architectural time warp reminiscent of the mid 18th century, sprinkled with art deco styles of today, making Asheville one of the most historically edgy cities to enjoy your retirement.
Take a look at the Asheville art and musical events coming to this best mountain town in May:
May 2 - Cathy Ryan at the Diana Wortham Theatre at Pack Place
May 3 - Once Upon a Time at the Asheville Community Theater
May 3 - Mandolin Player Sierra Hull at the Diana Wortham Theatre at Pack Place
May 8 - LEAF - Lake Eden Arts Festival at Black Mountain
May 9 - Pechakucha Night - The Center for Craft, Creativity & Design
May 10 - Asheville Symphony Orchestra at Thomas Wolfe Auditorium
May 15 - Menopause the Musical at Thomas Wolfe Auditorium
May 16 - Drawing on Creativity with Ken Hillberry at the Asheville Art Museum
May 17 - Montford Music & Arts Festival
May 20 - Tegan and Sara Plus Lucius & The Courtneys at the Orange Peel
May 23 - Lunchtime Art Break at the Asheville Museum of Art
May 31 - The 17th Annual Black Mountain Arts & Crafts Show
Asheville's real estate is, too, a blossoming flower. Some of the best places to live in Asheville reside just outside of the downtown area. There are many things to do in Asheville, and with beautiful homes like those available in Southcliff, Biltmore Lakes or Biltmore Park where folks can indulge in the lifestyle they've earned.
While many of us can't afford to live like the affluent Vanderbilt family at The Biltmore Estate, Southcliff in Fairview is a breathtaking gated mountain community with home sites offering up to 3 acres for just under $100,000 to over $1 million dollars. Homes and townhomes modestly priced at around $400,000 to just over $ 1 million dollars face the south side of Cedar Cliff Mountain revealing views that will make you forget you're a mere 7 miles away from downtown Asheville and near a Blue Ridge Parkway entrance. Ideal for those retirees who want to enjoy nature without being too far off the beaten path.
Downtown Asheville is the epicenter for music, art and festivals. Having over 20 art galleries with art walk tours, a locally infused weekly drum circle and home to annual festivals like Moogfest, LEAF Festival, Folkmoot and Mountain Oasis, folks will never run out of fun things to do in Asheville. The Leaf Festival is a three-day event offers many outdoor activities, poetry readings and bluegrass music celebrating some of the oldest roots of Asheville.
Eclectic musical performances stretch across over a dozen venues like the Orange Peel or Grey Eagle, known for their state of the art acoustics, superb lighting system and local brew selections. Enjoy the permanent selection of Twentieth and Twenty-first century art, including, Contemporary Art exhibits at Asheville Museum of Art. Just minutes away from each other, the Thomas Wolfe Auditorium and Diana Wortham Theatre offer a wide range of shows, concerts, community events, meetings and conventions including residencies like the Asheville Symphony, Asheville Lyric Opera and Asheville Bravo.
Want to be a tad bit further away from the hustle and bustle of city life? Biltmore Lake offers gorgeous lakeside homes starting in the $300k's. This Bohemian style community wrapped around Biltmore Lake is where boating, fishing, and hiking are an everyday occurrence for nature lovers has over 4.2 miles of hiking trails that lead to parks and fishing docks making Biltmore Lakes one of the best places to live in Asheville.
Located in the southern part of Asheville, Biltmore Park Town Square leaves folks with a taste of both, small town living and big city life. Beautiful condominiums and townhomes line the town square, walking distance away from urbanized shops, dining and entertainment, all without sacrificing close proximity to the French Broad River; great for kayaking and canoeing. Biltmore Park is one of the best places to live in Asheville for yuppies, young families and retirees wanting to be within walking distance of fun things to do in Asheville and near a Blue Ridge Parkway entrance.
Southcliff, Biltmore Lakes or Biltmore Park are prime locations where folks can relish in small town mentality while also enjoying the contemporary style a big city making Asheville the perfect place to retire in a best mountain town.
Contact Real Estate Scorecard's trusted colleague Sean McLaughlin of Mountain Oak Properties to schedule a tour of these neighborhoods and other hidden gems in Asheville at 248.470.4009.
About Real Estate Scorecard:
Real Estate Scorecard writes unbiased real estate reviews providing in-depth information about popular gated communities in Florida, Georgia, North Carolina, South Carolina and Tennessee, all in an effort to help people discover where to retire in the Southeast.
Website: http://realestatescorecard.com