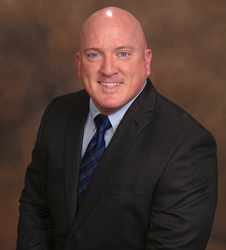 Nick's sense of purpose, dedication, and tenacity will win over any client he encounters, quoted Suzanne Drace branch manger.
San Diego, CA (PRWEB) April 24, 2014
Nick Clarke joined Real Living Lifestyles after serving 23 years in the military, because of the quality of training and sense of teamwork that made him feel right at home. Clarke had a very rewarding career as part of the Army Non-Commission Officer Corp. With his education and leadership skills he paved the road to being the highest ranking unit leader. Completing his career as a First Sergeant was exactly where he'd thrived to be and was able to retire after achieving his goal to serve and help others achieve their goals through mentor-ship. Upon retiring, Clarke chose real estate so he could continue helping others achieve their goals and dreams of being a home owner. When Clarke retired, he was a highly decorated soldier and received many honors and awards. His highest award was that he was able to serve his nation.
Over the years Clarke has owned investment properties and has done several remodels and renovations. Now being retired he is 100% committed to this real estate career. With his knowledge of the industry, customer service skills, project management abilities, good work ethic, very goal oriented and with his great leadership abilities, Clarke will no doubt succeed.
"Nick's sense of purpose, dedication, and tenacity will win over any client he encounters. As he has dedicated decades of service to this country, you can be certain he will do the same for his clients," quoted Suzanne Drace branch manager in La Costa/Encinitas location.
Being a member of many associations; Veterans of Foreign Wars (VFW), North San Diego Real Estate Investors Association (NSDREI), San Diego Real Estate, and Investment Club (FIBI). He also has had recent training from leading industry professionals, which gives him a leg up in his career.
Clarke's hobbies include classic car's, live music, remodeling, construction, investing, and a love for architecture. "I might even take advantage of some of the great golf courses here too," Clarke mentioned.
Nick Clarke can be reached at realtornickclarke(at)yahoo(dot)com or 619-760-7921.
Real Living Real Estate is a network brand of HSF Affiliates LLC, which is majority owned by HomeServices of America, Inc.TM, a Berkshire Hathaway affiliate.