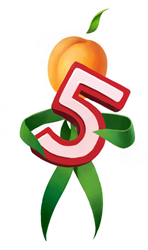 Our guiding philosophy was to make site design more powerful and flexible - while easier to use at the same time!
Toronto, Ontario (PRWEB) April 28, 2014
Toronto-based software company Wild Apricot has released the latest version of its cloud software for small membership organizations who need a cost-effective way to manage their members, events and website.
This is a long-awaited and much anticipated release with a complete redesign of the integrated web builder (aka CMS - content management system).
Much of the Version 5 release is focused on the new website builder module, including enhancements such as:
Easily customizable page templates
One-stop page management
More flexible and powerful page design
Enhanced content editor
A collection of new website themes
With this release, Wild Apricot clients get website design and maintenance tools on par with the leading dedicated website builders - while also keeping the benefits of seamless integration with event registration, online membership applications and self service, online payments - and much more.
Dmitry Buterin, Chief Apricot (Wild Apricot CEO), noted, "This release demonstrates that at Wild Apricot, we listen to our users. They've been asking for easier and more flexible site design tool and we have rebuilt our web builder from the ground up. Our guiding philosophy was to make site design more powerful and flexible - while easier to use at the same time!"
This release also addresses a number of other requests from Wild Apricot clients. In fact, Version 5 will address more than two dozen requests brought up and voted on by the company's user community, including simplified navigation, enhancements to the events module and improvements to contact and membership database management functions.
For a complete overview of the enhancements included in the Version 5 release, you can read this detailed article on the Wild Apricot blog: Version 5 Overview.
About Wild Apricot:
Wild Apricot offers cloud software to help small associations, non-profits and clubs build websites, connect with supporters, grow and manage their membership, and more. The company's software is recognized as number one on Capterra's Top 20 Most Popular Software Solutions.
Contact:
Dmitry Buterin
Chief Apricot (CEO)
WildApricot.com
email: db(at)wildapricot(dot)com
(416) 410-4059 ext 301