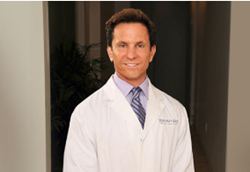 Scottsdale, AZ (PRWEB) April 28, 2014
Dr. Daniel Shapiro is proud to have recently been named as a recipient of 2014's RealSelf 100 Award. The coveted title is presented annually to a group of aesthetic physicians showing exceptional involvement in social media.
RealSelf is the largest online community for plastic and cosmetic surgery information. Created in 2006, RealSelf provides a forum for patients to communicate with respected professionals across the United States. Thousands of questions are asked daily, all receiving a physician's response. Over 1.8 million patients are expected to browse the site this year.
The RealSelf 100 Award winners are chosen based on the quantity and quality of information provided by each physician, on the RealSelf site. This small group of doctors accounts for 20% of all RealSelf interactions. Tom Seery, CEO of RealSelf expands, "The doctors who spend valuable time to engage at this level know that social media is a powerful tool as they work to build meaningful brands online and a connection with patients."
Dr. Shapiro is Board Certified by the American Board of Plastic Surgery. He has over 19 years of cosmetic and reconstructive surgery experience, primarily in the Phoenix area. In 2005, Dr. Shapiro founded the innovative Shapiro Skin Kinic in Scottsdale.
People are invited to stop by Dr. Shapiro's state-of-the-art practice to meet the staff and doctor. For those patients preferring an extended post-procedure stay, with private nursing care, Dr. Shapiro works closely with the nearby Paradise Valley Surgical Recovery Center. Call 480.451.1700 for more information, or to set up a consultation appointment with Dr. Shapiro.
Contact:
Shapiro Aesthetic Plastic Surgery and Skin Klinic
5410 North Scottsdale Road
Building F-100
Scottsdale, Arizona 85253
480.451.1700
http://www.shapiroplasticsurgery.com/