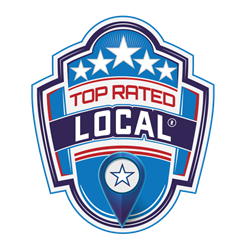 (PRWEB) April 25, 2014
The internet is crowded with review sites full of dubious reviews for local businesses. For a consumer trying to decide where they should be spending their money, it can be an overwhelming task trying to decide which reviews are authentic and which ones are not, and which businesses are worthy of their business.
That struggle is what inspired the beginning of Top Rated Local®, a new local business review site that's offering authentic reviews for local businesses. Top Rated Local will work to help promote the best local businesses while connecting consumers with the businesses they are searching for, building a strong economic community based on a customer's trust and a business's reputation.
The website serves as a means of digital word-of-mouth recommendation, which has always been the best marketing for any business. When customers hear or read that others within the community have had positive experiences with a business, they are much more likely to shop there themselves--and over 70% more likely to make a purchase.
The benefits are obvious for the business, but consumers who review the business will benefit, too. Reviewers will have a powerful voice in helping create a strong local economy, because these reviews are verified unlike other website that might be filled with slanderous, derogatory remarks. And reviewers can even earn special discounts to their favorite local shops when they leave a review.
Businesses are encouraged to list their location with the website soon so they can start connecting with local customers searching for a business like theirs. They'll be able to take control of their online reputation and protect their brand while gathering new reviews and customer experiences from existing customers.
For more information on listing a business with Top Rated Local, or to review a business in the local community, visit http://www.topratedlocal.com.
About Top Rated Local
Top Rated Local is a local business site that highlights the top businesses within a local community. This platform provides a portal for businesses to capture truly authentic customer experienced that help promote and leverage what that business has offered to previous customers. Top Rated Local® seeks to empower both businesses and consumers with an authentic, verified rating system that goes beyond the typical review site.