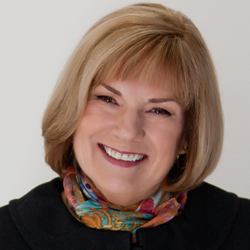 San Francisco, CA (PRWEB) April 29, 2014
Today's healthcare landscape is constantly moving and shifting. Many in healthcare are experiencing the stresses of creating, implementing, or being affected by a great deal of change. Successfully leading significant change takes a lot more than technical prowess. It takes presence, resilience, perseverance, and valor. The right solution is seldom obvious or expedient. Valiant Leaders are needed at the helm. Robinson-Walker shares 5 reasons why today's healthcare leader must act valiantly:

Valor is not just about being courageous; it is also about leading with integrity. Integrity is the single most important factor in perceived leadership effectiveness. Valiant leaders are grounded, open, confident, inspired, clear, flexible, and purposeful. They are committed to operating in a way that honors who they are and who they want to be.
Leadership Valor begins when we choose to be self-aware, rather than persisting with what is instinctive or routine. We recognize and acknowledge our own limitations. When we are not conscious of these limits, we can inadvertently slip into the world of Leadership Seductions.
Leadership Seductions are common pitfalls that short-circuit leadership effectiveness. These seductions take us out of ourselves and away from our best leadership intentions and abilities. When we leave that space, it's likely that we are not operating with the full complement of our skills, values, beliefs.
Valiant leaders serve as conscious stewards of themselves and their own leadership growth. They have the courage and fortitude to be novices again. Valiant leaders are willing to practice new behaviors and let go of old beliefs, stories, and attitudes. They understand that anchoring their stewardship in self-awareness will give them the clarity, courage, and strength they need to lead well on a daily basis.
To lead valiantly, we must be fully present. When we lead and manage others, we rely on our direction, our judgment, and our lucidity. If we are not tuned into ourselves, it can be difficult to communicate convincingly and provide the clarity others need to do well. Fully engaged leaders inspire and motivate. Their commitment to valiant leadership buoys work teams, peers, and other followers.
Master Certified Executive Coach Catherine Robinson-Walker brings to bear more than 25 years of executive leadership experience in her newest book, "Leading Valiantly for Healthcare: Four Steps to Sustainable Success." Her passion for and commitment to leadership excellence is evident on every page. Leading Valiantly provides well-defined, concrete steps that will enable business leaders to analyze their individual goals and administrative style and cultivate exceptional practices that inspire their employees and enhance the bottom line. For more information or to connect with Catherine, visit the Leadership Studio website.