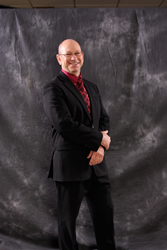 This price discount gives moms every reason to not wait any longer to finally feel great about how they look even after having kids.
Salt Lake City, Utah (PRWEB) April 26, 2014
In celebration of Mother's Day on May 11th, Dr. Scott Haupt and Utah Cosmetic Surgery are offering their biggest price reduction in history for Dr. Haupt's signature Mommy Makeover procedure. For a limited time, Utah Cosmetic Surgery is offering $1400 off of the Mommy Makeover to help moms get back into pre-baby shape with breast augmentation, a tummy tuck, liposuction (if needed) and a free microdermabrasion package that is valued by itself at $249.
"We're excited to introduce this promotion for Mother's Day this year because we feel that moms deserve to get the figure they want after quite literally sacrificing their bodies during and after pregnancy," said Dr. Scott Haupt. "This price discount gives moms every reason to not wait any longer to finally feel great about how they look even after having kids."
The Mommy Makeover procedure was created to address most of the problem areas that women experience after childbirth. The breast augmentation procedure improves the size and also the state of breasts that can often lose their shape and lift after breastfeeding. With the tummy tuck procedure, women can get rid of extra skin and/or stretch marks that are common after pregnancy. Liposuction is also offered on an as-needed basis for women who want an improved look on their thighs, butt, hips, stomach, or arms. Microdermabrasion helps to smooth out fine lines and wrinkles around the eyes, lips, and mouth, creating a more youthful appearance.
Dr. Haupt offers a variety of different options for breast augmentation so women can find the best choice for their size and desired figure. In the initial consultation, Dr. Haupt and the patient discuss whether saline, silicone, or gummy bear implants will be best for their desired outcome. Utah Cosmetic Surgery was one of the first in the area to offer 3D imaging technology for patients prior to their procedures. Using the technology, patients are able to see a realistic image of what their new figure will look like after breast augmentation and other major surgical procedures. Dr. Haupt is committed to giving patients realistic expectations for their procedures and ensuring that they are more than satisfied with the end result.
As one of the nation's leading surgeons, Dr. Haupt has completed more than 8,000 cosmetic procedures for patients in Salt Lake City, the greater Northern Utah area, as well as nation-wide. He is the only Gephardt Approved board certified plastic surgeon and has also been seen in Forbes and Newsweek magazines.
To learn more about the Mother's Day promotion Utah Cosmetic Surgery is offering for the Mommy Makeover procedure, please visit http://www.utahcosmeticsurgery.com.