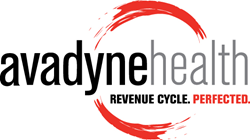 San Diego, CA (PRWEB) April 29, 2014
Meadville Medical Center has selected Avadyne Health, a leading provider of revenue cycle services and technology, to implement third party A/R follow-up for the Pennsylvania-based hospital.
Bob Hoover, Director of Revenue Cycle at Meadville, stated, "We've been spending a great deal of time designing, building, and training for our Meditech upgrade so our resources were stretched pretty thin. Since we've had a very beneficial relationship with Avadyne for our Self-Pay work, it was a natural fit for us to hire them to help us resolve and clean-up our insurance A/R."
The US-based Avadyne staff, who average over 8 years of claims experience with the firm, will use Avadyne's proprietary "Next-in-Queue" workpooling technology to achieve faster resolution and reduced error rates. Avadyne's workflow allows its staff to pursue payers based on a segmentation approach that analyzes collectability and maximizes cash flow.
"We consider it a great endorsement of our performance when one of our clients engages us for additional services during a significant software change," said Moises Eilemberg, CEO of Avadyne. "I'm glad we could step up to work Meadville's A/R down so they could focus their resources on this major task at hand."
About Avadyne
Avadyne Health is a revenue cycle workflow technology and outsourced services firm serving more than 220 hospitals in 33 states. Avadyne services include self-pay follow-up, A/R and denial follow-up, and collection of post write-off accounts. Avadyne technology offerings include denials, A/R, and patient access workflow, along with complete dashboards and reports. Avadyne leads the industry in self-pay innovation with its Total Patient Experience approach and in technology with its Next-in-Queue workflow. Client teams use Avadyne's workpooling technology to maximize patient access and business office outcomes. The Avadyne team works on the same technology, so the firm can continuously adapt to meet client goals and challenges, and workloads, either in a fully outsourced capacity or as a "SafetyNet" for clients. For more information, visit http://www.avadynehealth.com.
About Meadville Medical Center
Meadville Medical Center (MMC) is an outstanding community hospital located in Meadville, Pennsylvania. The MMC continually works to meet the community's needs by maintaining up-to-date and state-of-the-art facilities. We are a leader in healthcare in northwestern Pennsylvania, with the newest technology, including the latest generation of ultrasound, CT and MRI technology. Our medical staff of more than 100 consists of 37 medical/surgical specialties, with an extensive primary care foundation. With a service area covering 75,000 individuals in Crawford County as well as an additional 150,000 persons from northwestern Pennsylvania, the MMC has annual inpatient admissions of approximately 9,100 and more than 139,000 outpatient visits. The Emergency Department alone reports 32,325 visits yearly and approximately 650 babies are born here each year.