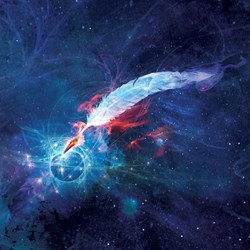 Hollywood, CA (PRWEB) April 24, 2014
Nick T. Chan from Sydney, an honoree at the 28th Annual L. Ron Hubbard Achievement awards and published in the bestselling Science Fiction/Fantasy anthology series – L. Ron Hubbard Presents Writers of the Future Volume XXVIII, sold his winning story, "The Command for Love" a year later to Silver Blade publisher. Silver Blade plans on translating and publishing the story in France as part of an anthology gentlemen mechaniques at the end of this year.
Nick is a project manager and editor in postgraduate education and is an assistant editor on the ParsecInk Triangulation series of anthologies, but is still also attending university. He recently had a few weeks' break where he completed a number of stories to send out to other markets. Since his win, and in spite of university studies he has sold short stories to "Intergalactic Medicine Show" and "Galaxy's Edge."
The Contests were initiated by L. Ron Hubbard in 1983 shortly after returning to the field of science fiction with his bestseller Battlefield Earth, and to date the contest has launched the careers of 12 New York Times bestselling authors.
For more information on the contest, go to http://www.writersofthefuture.com.