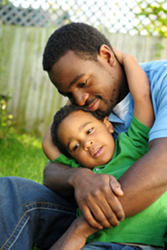 Many parents aren't consciously aware that they are their child's first teacher.
Voorhees, NJ (PRWEB) April 28, 2014
TURNING STONEchoice firmly believes parents benefit by learning improved problem solving and decision making skills. This educational series is offered through a variety of workshops, webinars, and articles. Practical solutions for parents as well as tips for improving communication, and building positive relationships are highlighted:

define and recognize positive decision making
use empathy to create a climate in which positive thinking is the focus
use positive language to facilitate difficult conversations
create a partnership with your child's school that will best support your child
Family and school represent the primary environments in which young children grow and develop, and good schools value parental involvement. The key to success is frequent and open communication, mutual respect and a clear understanding of what is best for each individual child.
http://www.turningstonechoice.com/our-program/parents/
Having a better understanding of the families' work demands, needs of other children and individual beliefs and goals for educational success help educators determine the best way to engage and communicate with parents. http://turningstonechoice.wordpress.com/