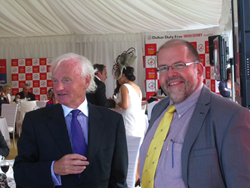 Beverly Hills, CA (PRWEB) April 24, 2014
Dessler Media's Willem Dessler announced today that he will be selling his prized collection of pop art in an effort to raise money for his foundation. Dessler's collection includes a number of Andy Warhol originals in that have until now been hanging on board the Dessler Media yacht Heidigirl.
Included in the collection is Dessler's favorite piece, a set of Frank Sinatra mugshots on canvas done at the Warhol factory. The mugshots were from the 1938 arrest of Sinatra, a longtime Dessler acquaintance, for adultery.
The Dessler Foundation will be taking bids throughout the week through their foundation. The Dessler Foundation can be reached at (310) 498-9303.