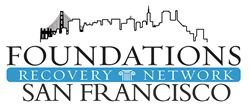 These three renowned speakers will each explore the intersection of mindfulness and spirituality on the road to recovery.
Nashville, Tennessee (PRWEB) April 25, 2014
Foundations San Francisco, a recognized leader in the field of integrated treatment for substance abuse and/or co-occurring mental health disorders, is proud to announce its inaugural speaker series beginning on Tuesday, April 29 through Thursday, May 1. Foundations San Francisco will host one of these renowned speakers each night from 6:00pm – 8:00pm at its facility located in the Embarcadero district at 55 Francisco St., Suite 405, San Francisco, CA, 94133.
On Tuesday, April 29 at 6:00 pm, Sam Himelstein, PhD will be speaking on the topic of Mindfulness, Emotional Intelligence and Working with Addiction. Dr. Himelstein is the Program Director of the Mind Body Awareness Project, which is dedicated to teaching mindfulness and providing emotional literacy programming for at-risk, gang-involved and incarcerated youth.
On Wednesday, April 30 at 6:00 pm, Dave Smith will give a presentation entitled Refuge Recovery: A Buddhist Approach to Recovery from Addiction. Dave Smith is the Program Director at Against the Stream in Nashville, TN. Against the Stream strives to make the teachings of the Buddha available to all, while creating and sustaining communities of healthy, accountable, wise and compassionate people. Dave shares the teachings and practices of his mentor Noah Levine, author of Dharma Punx, Against The Stream, and Refuge Recovery.
On Thursday, May 1 at 6:00 pm Noah benShea will share a talk entitled Shame & Denial Are the Parents of Addiction – Courage Is the Cure! Noah benShea is a well-known Poet/Philosopher and international best selling author as well as the Executive Director of The Justice Project. The Justice Project seeks to be a global visionary force operating with balanced integrity as a champion for what is right and good in the areas of Educational, Environmental, Economic and Social Justice.
All speaking events are open to the public.
About Foundations San Francisco:
Foundations San Francisco offers confidential, individualized treatment in an outpatient setting. They provide flexible morning and evening sessions, psychiatric services, individual and group therapy, a family program, CBT, DBT, recovery planning and a number of holistic options, including yoga, acupuncture, massage and meditation. Foundations San Francisco is part of the Foundations Recovery Network family of treatment facilities and practices its evidence-based model. FRN's mission is to create lifetime relationships for long-term recovery.
About Foundations Recovery Network:
Headquartered in Nashville, TN, Foundations Recovery Network (FRN) is one of the premier organizations for treating those with co-occurring addiction and mental health disorders. FRN's treatment facilities include Michael's House in Palm Springs, CA; The Canyon in Malibu, CA; La Paloma in Memphis, TN; Black Bear Lodge in Sautee, GA; as well as full-service outpatient treatment centers in Atlanta, GA; Santa Monica, CA; Memphis, TN; Nashville, TN; San Francisco, CA; and Palm Springs, CA.
All Foundations Recovery Network treatment centers practice a system of care that treats co-occurring disorders in a fully integrated approach for lasting recovery.
For more information, please visit http://www.foundationsrecoverynetwork.com.
# # #