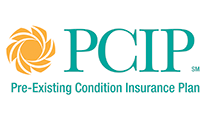 Many new immigrants, residents, and people moving between jobs can obtain temporary health insurance coverage from thirty to 360 days from India Network
Orlando, FL (PRWEB) April 29, 2014
India Network Foundation announced new temporary health insurance programs for US Citizens and residents today. Standard Security Life Insurance Company of New York, a member of the IHC Group, is underwriting the insurance plans. The temporary health insurance for US citizens can be purchased in coverage periods ranging from thirty days to 364 days. In addition, the new coverage plans are available for anyone 18-64, their spouse, and dependent children under 26 years old. Child-only coverage is available for ages 2-18 years old.
Dr. KV Rao, founder of India Network Foundation, stated in an interview, "With the introduction of the Affordable Care Act and misinformation in various web sites, many new immigrants have been left without necessary coverage. Our new initiative is to provide US Citizens with temporary health insurance coverage."
India Network Foundation strives to provide comprehensive health insurance for US Citizens and residents, in conjunction with providing award-winning visitor health insurance. Plans for US citizens and residents are meant to assist those who need stop gap insurance while deciding between plans offered through the Affordable Care Act and other insurance options.
Community Service
In addition, India Network Foundation currently organizing 'Donate a Map Set' to help various schools with wall size maps of their home state, India, and the World. Other notable projects include providing Travel Grants to researchers from India to present their academic research at scientific conferences in the United States.
Matrimonial Initiative
India Network Foundation is proud to announce a new initiative: NRI Alliances. NRI Alliances is an exclusive matrimonial service for non-residents in the United States through its dedicated web site nrialliances.com. The website aims to build a stronger network of Indian Americans in the United States and with diaspora around the world.
All members of community are encouraged to provide feedback and support the community projects in the United States and in India.
About India Network Foundation
India Network Foundation, established as a US non-profit organization, has been helping the Asian Indian community in North America with programs and grants to academics from India for more than two decades. India Network Foundation sponsors visitor health insurance to tourists, students, temporary workers (H1 visa holders) and their families.
For more information visit http://www.indianetwork.org.
About India Network Health Insurance
India Network Services is a US based company that administers visitor health insurance to transition residents, tourists, students, temporary workers and their families. Visitor medical plans are offered for all age groups (0 - 99 years old) with accident only coverage, fixed coverage, comprehensive coverage and with preexisting condition coverage. India Network Services also offer scheduled benefit plans for US Citizens and Green Card holders under the age of 65 from various domestic companies.
For more information visit http://www.kvrao.org.