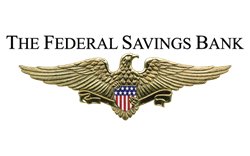 the headline is one of the most crucial - another being the photo.
Chicago, IL (PRWEB) April 24, 2014
Those who plan to sell their current home and move up to a bigger property, need to get going on listing their home.
Although many sellers like to work with a real estate agent to ensure they grab the highest-paying buyer, some individuals are confident in their own sales skills and prefer to create their own listing. While this option can help sellers pocket more cash for their new home purchase, they need more than a few descriptions and an affordable price to net home buyers with the best offers. The Federal Savings Bank offers some tips for creating a listing:
Open with a strong headline
Whether listing online or in print - note that most buyers turn to online listings first – one will need to have a headline that will catch a buyers attention. Buyers don't have time to read every ad, so they're going to look to the ones that are immediately grabbing. Of the details that are most important for achieving this goal, the headline is one of the most crucial - another being the photo.
When crafting a headline, think about one benefit to the buyer as well as a key feature of the home, such as an updated kitchen. Bring these features together and write something engaging.
Use concise but descriptive language
Buyers are looking over many listings and want essential information as quickly as possible. With that said, one should not include too much fluff or unnecessary wording. Instead, one needs to be descriptive. One way to trim a listing while remaining descriptive is to eliminate unnecessary adverbs. Instead of "a really spacious backyard," for example, one may say a "spacious backyard." Either the backyard has room or it doesn't. Using the adverb doesn't necessarily convey more space. If the backyard is actually large enough to serve as a public park, consider a new adjective that conveys the appropriate description, such as boundless or enormous.
Also, be sure to list the most important details first. Buyers shouldn't have to look to the end of the listing for the price and number of bedrooms.
Spelling and grammar count
Although buyers are in a hurry to read listings, don't assume they'll miss spelling and grammar mistakes. Take some time to proofread the listing before posting, as buyers often taken the quality of the ad as a reflection of the homeowner's credibility.
For more information about effectively securing funds to buy a new home, including low cost mortgage options, contact The Federal Savings Bank, a veteran owned bank.