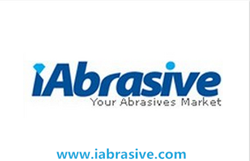 Zhengzhou, China (PRWEB) April 26, 2014
"Generally speaking, China hardware industry maintains a steady developing trend in recent years. However, most of the business types of domestic hardware industry have been low-end products, according to a market research by iAbrasive.
The profit of China hardware industry is decreasing due to fluctuations in raw materials market. The key for Chinese hardware manufacturers to cope with the situation is to lower the price; however, the "Price War" also has disadvantages like vicious competition.
Experts in abrasives industry hold the view that although Chinese hardware industry has little advantage in product competitiveness, it still occupies an irreplaceable position in global market. For example, lighters and zippers take the largest proportion of the world's market and play significant roles. To make it better, iAbrasive suggests that more efforts be made in the following aspects:
Promote the Leading Brands
China hardware industry has national and world-famous brands. A series of unified market norms should be established to survive the global market competition.
Improve Technical Innovation
Technical innovation serves as the first productive force.
Optimize Market Structure
At present, most hardware companies are selling their products in real stores. Things can be easier and more convenient via the internet, where many platforms can be made use of to increase sales.
For more information, please visit: http://www.iabrasive.com.