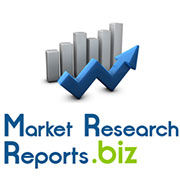 Wearable Technology Vendors And Solutions Industry
(PRWEB) April 25, 2014
Certain large consumer electronics suppliers, such as Sony, have entered into the wearable technology arena while others, such as Apple, have yet to stake a claim into what we see as a multi-billion dollar transformative industry. Wearable technology today represents an array of products including watches, wristbands, and various clothing items. There is not yet a clear winner, nor do we believe there is a need for one. However, our analysis does point towards winners in certain key battlegrounds such as smartwatch vs. smart wristband.
Browse full report with TOC: http://www.marketresearchreports.biz/analysis-details/wearable-technology-vendors-and-solutions.
Wearable technology represents a monumental shift of business practices and even new business models for device manufacturers, content and application providers, and service providers. The future wearable technology ecosystem will be centered around consumer use of Body Area Networks (BAN) and related technology including wristbands and watches, electronic skin/tattoo, and electronically enhanced clothing. Additional support technologies include Augmented Reality (AR), sensors and sensor networks, and a variety of short-range communications modalities. We see additional opportunities for 4G communications and beyond to utilize ambient awareness and peer-to-peer communication via LTE Direct.
This research evaluates the wearable technology marketplace with emphasis on vendors, strategies, applications and development. In this report, we analyze the current wearable devices vendors and their products. We also provide market analysis for the future of the industry and anticipated direction over the course of the next five years.
To download full report with TOC: http://www.marketresearchreports.biz/sample/sample/195801.
Key Findings:
Top mobile executives see wearable computing devices as the next big thing in the mobile industry.
The smart wristband will ultimately win the battle against the smartwatch - learn why and how in this report.
The wearable technology ecosystem is highly fragmented, consisting of many vendors, and many ideas of what will be successful in the marketplace.
The entire wireless ecosystem (actually it goes beyond wireless to include advertising, commerce, and more) will evolve to a wearable-centric model.
The wearable transformation will be both a huge opportunity and also a big threat to wireless carriers as business models evolve along with the new wearable-centric ecosystem.
Consumer electronics suppliers should partner with wireless carriers in support of a variety of applications and new business models involving new technologies.
We see the Wearable Ecosystem evolving along with the evolutions of other key areas such as broadband wireless technologies, devices, sensing systems, etc.
Inquiry before buying report: http://www.marketresearchreports.biz/analysis/195801.
Report Benefits:
Market forecast for wearable technology
Understand the wearable technology marketplace
Understand supporting technologies for wearables
Learn about the role of short range wireless in wearables
Identify wearable technology vendor strategies and offerings
Learn about the future of Augmented Reality (AR) in industry verticals
Identify what is needed for applications and the overall ecosystem to grow
Learn about specific vendor strategies such as Intel's push into IoT and wearables
Target Audience:
Augmented reality companies
Wireless device manufacturers
Wireless infrastructure providers
Consumer electronics companies
Wearable technology developers
Embedded computing companies
Regulatory bodies and governments
Wireless service providers of all types
Military, law enforcement, and public safety
Mobile marketing and commerce companies
Latest Reports:
Global Excavator Market Report: 2014 Edition-Worldwide Market Growth, Trends, Size and Forecast
Inquiry Before Buying Report: http://www.marketresearchreports.biz/analysis/195759
Excavators are one of the major segments of construction equipment industry. These are used extensively in numerous fields ranging from construction of roads, building structures to mining and extraction of gold and diamonds. There are several types of excavators present in the industry, based on their size and machinery.
The growth of the global excavator market has witnessed a stagnant trend in 2013 which was majorly due to the weakening demand in China and extensive overcapacity worldwide. However, a considerable growth is anticipated in the coming years.
To download full report with TOC:
http://www.marketresearchreports.biz/sample/sample/195759
The key factors driving growth of the global excavator industry include rising global construction expenditure, increasing urban population, and accelerating global income. Some of the noteworthy trends and developments of this industry are the energy saving technology and the development of new varieties of excavators by various companies through technological advancements. However, the growth of global excavator industry is hindered by the strict regulatory compliance imposed on manufacturers.
The present report offers a comprehensive analysis of the worldwide excavator market along with a detailed study of the Chinese market. The competition in the global excavator market is intense with few large players viz. Caterpillar, Komatsu, Hitachi and Liebherr. The competitive landscape in China, Brazil, North America and Europe along with the company profiles of the leading players in the market is discussed in detail.
2020 Mobile Advertising (MAdvertising) Market: Opportunities, Challenges, Strategies & Forecasts
Inquiry Before Buying Report: http://www.marketresearchreports.biz/analysis/195795
Mobile advertising refers to a form of advertising via mobile phones or other mobile devices such as tablets. Although many view mobile advertising as sub-segment of online advertising, its scope is far greater with over 7 Billion mobile subscriptions worldwide.
Mobile advertising promises to drive revenue generation opportunities for App developers, advertising networks, mobile platform providers and wireless carriers alike. Currently in its early years, the market accounts for nearly $21 Billion in annual revenue.
The growing penetration of smartphones and tablets has further extended the addressable market for mobile advertising as users spend an increasing amount of their time with these devices. By the end of 2020, tablet based advertising campaigns alone will generate more than $27 Billion in global revenue, following a CAGR of nearly 25% between 2014 and 2020.
To download full report with TOC:
http://www.marketresearchreports.biz/sample/sample/195795
The "Mobile Advertising (mAdvertising) Market: 2014 - 2020" report provides an in-depth assessment of the global mobile advertising market. In addition to covering the business case, market drivers, challenges, opportunities, key developments, industry roadmap, ecosystem, key player profiles and strategies, the report also presents comprehensive forecasts for the mobile advertising market from 2014 till 2020, including an individual assessment of 2 device form factor submarkets, 9 application & media submarkets, and 25 country submarkets.
Tablet and Smartphone shipment forecasts (by OS platform, vendor and region) are also presented in the report due to their profound impact on the size of the mobile advertising market. Historical figures from 2010, 2011 and 2012 accompany the forecasts.
About Us
Marketresearchreports.biz is the most comprehensive collection of market research reports. Marketresearchreports.biz services are especially designed to save time and money of our clients. We are a one stop solution for all your research needs, our main offerings are syndicated research reports, custom research, subscription access and consulting services. We serve all sizes and types of companies spanning across various industries.
Contact US:
Office: United States
State Tower
90 State Street, Suite 700
Albany, NY 12207
United States
Toll Free: 866-997-4948
Tel: +1-518-618-1030
E: sales(at)marketresearchreports(dot)biz
Site: http://www.marketresearchreports.biz/